Introduction to Card Counting
If you have a penchant for numbers and a strong eye for detail, you have a good chance of mastering the art of card counting.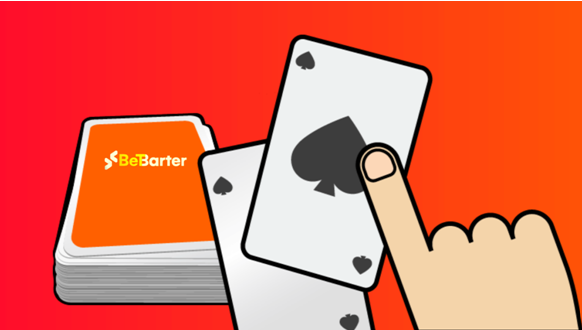 By far the most intriguing of all Vegas-related themes and activities is blackjack card counting. You've seen it in the movies and read about it in the news; you might even believe you have what it takes to pull it off.
But does this mean that mastering the skill of card counting can offer you an advantage while gambling online?
Do the same rules apply while counting cards at an online casino as they would in a regular gaming establishment?
Here we'll discuss that.
What is Card Counting?
To begin, you'll need to grasp the fundamentals of what counting cards entail, and contrary to popular belief, it's not as difficult as you think. Seriously, you don't have to be a math whiz to count cards in the best online casino in India.
Simply put, card counting is a technique in which the player keeps a running account (in varied detail) of the cards that have previously been utilized as the dealer advances through the deck of cards.
This data provides the player with increasingly accurate knowledge on which cards are likely to be dealt next.
Card Counting Principles and Policies
Just to be clear about one thing right away: counting cards isn't nearly as thrilling or glamorous as you probably think it is. It's a wonderful way to turn an otherwise pleasant game into something very dull.
That's not to say counting cards doesn't work, at least in terms of lowering the house edge and shifting the odds in your favor. It's simply that getting to grips with it all is a time-consuming process that takes away from what casino gaming is meant to be all about…fun!
In terms of card counting rules, there are no explicit laws or government prohibitions on such tactics and procedures.
Is Card Counting illegal?
As long as you are using your intellect and nothing of a mechanical nature, card counting online is not illegal. You won't be stopped by any legal officer and asked to show your ID and all.
Casinos will have all the information about you that you have entered during the registration.
Once they sense something suspicious, they will simply ban you, and that's it. Unless you use a mechanical device or some hacking tactics to manipulate the game in your favour, you will not be prosecuted. Not even a chance!
If you are counting cards inside your mind or memorizing the dealt cards, then you are safe. The online casino team will not break into your room and arrest you for counting cards.
Is Card Counting at Online Casinos Possible?
Given the RNG factors and other things, card counting at a casino can be quite challenging but the online casino establishment will not ban you for simply counting cards.
In fact, every experienced blackjack player counts cards. They figure out the number of high cards dealt on the game and change their bet accordingly.
Can You Count Cards while Playing Blackjack?
You may count cards when playing online blackjack. However, most online casinos utilize software that shuffles the cards every time a new hand is given, making it significantly more difficult.
Some programs will count the cards for you, but they are usually not allowed to be utilized.
Final Thoughts
All of the above demonstrates why practicing card counting online before visiting a real-life casino can be unpleasant.
On the one hand, it makes sense to practice memorizing cards and doing essential computations without any physical cues.
Because things function so differently online, the information and abilities you gain may be utterly useless in a real-life casino.
If you intend to practice card counting for usage in a real-world context, consider playing online blackjack with your friends to learn the tricks.
You don't have to be a math whiz to count cards. By knowing the basic card counting strategy, you can count cards right away without facing any difficulties.
If you are not into card counting and want to try simple casino games such as Andar Bahar, consider reading Andar Bahar winning tricks to boost your winning chances.
At BetBarter- a trending online casino in India, you will not be banned for simply counting cards. It is not a serious offense unless you try to hack the system.
Well, BetBarter casino is the safest casino licensed under the Curacao gambling commission. Neither you nor anyone can hack or leak private information.
So feel safe to enter your credentials at BetBarter and register for enriching your online casino experience. Try wagering at your favourite games.
Wish you the best of luck!