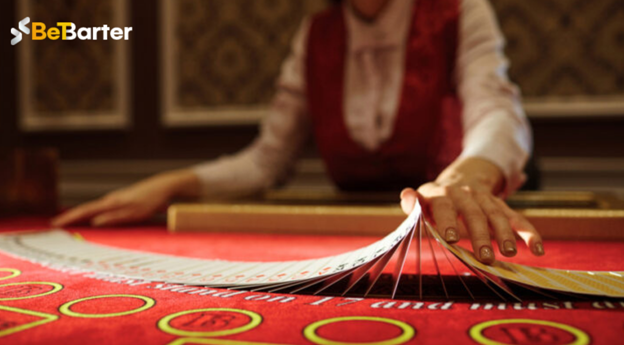 Practicing free online casino games are a great way to understand how games work without risking anything. Most online casino games can be played both for free and for real money. However, this isn't the case with live dealer games. Live dealer games that feature human dealers do not allow the players to play for free. But why is it so?
If you are curious to know Live Dealer Games Usually Not Free, read the article till the end as we will be discussing the top five reasons behind this.
So, let's get started.
Live Dealer Studios Must Pay Dealers
The croupier or the dealer is the prior big difference between regular and live dealer games. Live dealer casino games are played with real human dealers instead of computers. These games can still be played online from the comfort of your own but are played and streamed by a dealer on the screen. The dealers interact and guide the players through the game and show the value of the card while on the screen.
Side note: If you are interested in learning some great Betgames tips, you can click on the link. Betgames are lottery-based fun live casino games that can be played even by beginners.
Live dealers hired for live casino games indeed need a salary and casinos must pay them. This is one of the reasons why casinos can't simply allow players to play live casino games for free.
Regular casino games on the other hand don't require live dealers and casinos don't have to pay anybody to keep their online casino games running. The software program is going to do all the work.
You Can Watch Live Games for Free
You might be wondering how beginners can know the gameplay prior to risking real money on a live casino game. Although live casino games normally can't be played for free you can watch these games being played by other players and know how they work. You don't have to pay anything to watch live steam of such games.
For players who have never played at a live dealer site before, watching free live games can help them be familiarized with the live casino game process before risking anything.
You won't have to spend much of your precious time trying to figure everything and can learn the betting and playing process right away.
Live Dealer Games are Still Relatively Cheaper
While live dealer games cannot be played for free, live dealer versions are actually relatively cheaper in the grand project of things.
Depending upon the live dealer casino you choose, you just have to bet between $1 and $5 to play. While in land-based casinos, you will typically require about $10 to $25 minimum bets.
Indeed, you can always choose to bet more or less at live dealer casinos. But the point here is, that you don't need to risk much to play.
The House Edge of Live Dealer Games is Usually Reasonable
Most live game developers feature a lower house edge for live casino games. With it, you will get a decent Return to Player (RTP) percentage and also will have a pretty good chance to win.
There are plenty of live casinos out there which offer different house edges. And also, different live dealer casino games come with their own house edge. This is why it is important to do your research before signing up for a live casino. Make sure to go for the legitimate one that can fulfill your wants and needs.
You Can Pick Up Live Bonuses
Besides not needing to wager much on live casino games, you will get exciting and adventurous live casino bonuses. You can get a welcome bonus or a signup bonus when you sign up for the first time and many other bonuses like a loyalty bonus, deposit bonus, etc. You can use these offers to claim extra money and boost your bankroll.
Just like in a regular casino, a live casino bonus comes with some wagering requirements. And you will only be able to withdraw the bonus after meeting its certain terms and conditions.
It is very important to look at the terms and conditions before claiming any of the bonuses and promotions offered by the casino.
Even with the tougher terms and conditions, live casino bonuses are definitely worth pursuing. They can reward you with extra money once you satisfy their requirements.
What Are the Advantages of Playing on A Live Dealer Casino?
Both playing in a regular casino and playing in a live-dealer casino have their advantages. Here are some of the reasons why a live-dealer game is still more exciting and fun to play:
Most live dealer casino studios use at least three cameras which offer you the ability to observe each and every move of the dealer
The realistic recreation of the atmosphere of a casino i.e. the backgrounds, sounds, gaming tables will give you a pleasant and exciting gaming experience.
Its high-quality graphics and the ability to interact with the dealer make the game 100% realistic, more immersive, and give you a vibe of a hall-based casino.
When playing with live dealers, players will get the chance to try new strategies and skills to get the best outcome.
Conclusion
Now you know why live casino games are not available for free. Although not free, they can offer you so much more excitement and benefits than a regular casino game. You can easily play live casino games offered by casinos even on your smartphone connected to the Internet.
If you are bored playing regular casino games and are looking for some different type of gambling entertainment, then you should definitely give a try to live dealer games. The interaction with the live dealer pretty much gives a vibe of playing in a real casino and this will help bring fun and bright emotions.
Make sure to play in a reputed and reliable betting site to experience the game to its optimum level. You can choose the best online casino in India like BetBarter. BetBarter is a top and reputed betting site licensed by Curacao and offers great live dealer casino games along with regular casino games. Sign up today and win amazing casino bonuses and rewards.