MMA Fighting
MMA (Mixed Martial Arts) has become one of the popular combat sports these days. It is considered as the most well-rounded combat sport with the combination of punches, kicks, elbows, knees, and grappling.
What is UFC?
UFC fullform is Ultimate Fighting Championship. It is the most popular and the biggest MMA franchise that is watched by millions of fans from all around the world.
In UFC, top fighters from different areas compete in their particular weight divisions for the championship belts. The current champions have to defend their belts or titles against challengers to remain the UFC champion.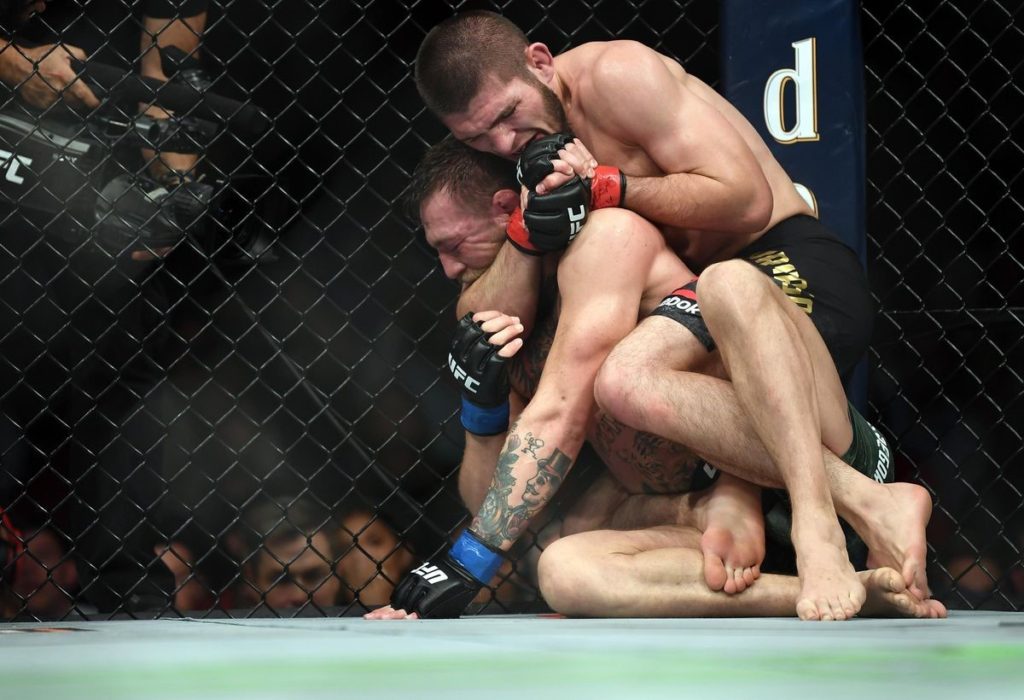 MMA like UFC has made its separate market in the online betting world. There are bettors in India who are looking for the best online betting app or site to bet on their favorite MMA bouts.
If you are looking for profitable opportunities as a gambler, then MMA can be a great choice for you. This article will be a comprehensive guide for you to bet on MMA matches.
How to Bet on UFC Fights in India?
For MMA Betting or UFC Betting, follow the steps described below:
Understand the Odds
Before you bet on MMA fights, you should understand how the odds are placed by online bookmakers. Based on the format in which odds are represented, there are three types of odds, which are clarified below:
Decimal Odds:
Decimal odds are the easiest to calculate the total winning payout. The decimal odds number denotes the amount you receive on winning for every INR 1. Remember that the number denotes the total payout that includes your wager and your profit.
For example, the decimal odds for the UFC fight between Israel Adesanya and Paulo Costa are:
1.57 for Adesanya
2.40 for Paulo Costa.
Based on the odds, Adesanya is a favorite and Costa is an underdog in this case.
If you bet INR 5,000 on Adesanya to win and in case he wins,
Your total payout = INR 5,000 × 1.57 = INR 7850
Your profit = INR 7,850 – INR 5,000 = INR 2,850.
On the other hand, if you bet INR 5000 on Costa to win and in case he wins,
Your total payout = INR 5,000 × 2.40 = INR 12,000
Your profit = INR 12,000 – INR5,000 = INR 7,000.
Fractional Odds:
Odds can also be represented in fraction as the ratio of the profit won to the betting amount. Fractional odds can be easily converted into decimal odds. All you have to do is solve the provided fraction and add 1 that represents your betting amount.
For example, the fractional odd is 3/2. To convert it into decimal odds, divide 3 by 2 and add 1 to the outcome.
3/2 + 1 = 2.5
So, the fractional odd 3/2 is equivalent to decimal odd 2.5.
American Odds:
American odds are used in the USA in which numbers can be either of positive or negative sign. The positive sign is for a favorite and the negative sign is for an underdog.
The positive number indicates the amount you can win for every $100 staked and the negative number indicates the amount you need to wager to win $100.
Even if you don't understand the above-mentioned odds right away, you don't have to worry. Your MMA betting site will calculate the payout for you when you enter the amount you want to bet on the bet slip.
Know MMA and the fighters
For MMA betting, it is essential to know about MMA and the fighters. You have to take your research to the next level since you are wagering money on MMA fights.
Check out the upcoming fights and, focus on the strengths and weaknesses of fighters by checking their previous fights. By doing that, you can have a better idea of who will win in the fight.
For the research, you can visit various MMA statistical sites and professional sports news to know about UFC rankings of the fighters. If the fighter is new, then you should check his/her background. Today's new fighters might be the stars of tomorrow.
Sportsbooks are more likely to skew the odds for new fighters because of a lack of recognition. You can take advantage of such situations if you know the background of new or debuting fighters.
Select the right online betting site or sportsbook
Everything goes in vain if you choose a shady betting site that does not pay out your winning amount. So, it is crucial for you to choose a trusted and licensed online betting site at any cost.
Check the reviews and reputation of sites before selecting them. Also, you can check the odds offered by various legitimate betting sites to select the best odds for the fight you are interested to bet on.
If you are an MMA betting enthusiast from India, you can select Betbarter which is a licensed online betting site that targets its service to Indian bettors by offering convenient deposit options and exciting bonuses and promotions.
You can also enjoy UFC live and know all the UFC upcoming events in BetBarter India.
Conclusion
To sum up, you have to understand the odds offered by online betting sites and how such odds work in MMA betting. Also, proper knowledge is essential to make wise betting decisions. So, you must research to expand your knowledge about MMA.
Always select a licensed online betting site like Betbarter that provides you safe and secure betting experience. After doing that, you are ready to bet on MMA fights on any top Android or IOS betting app.
This article is intended to provide a guide to beginners for MMA and UFC betting. If you want to improve your betting decisions, it is recommended that you do some research to know about important MMA and UFC betting tips and strategies.
Also Read:
A Guide to ESports Betting in India – Top Games and Betting Predictions of 2021