Top Richest Gambler
When it comes to gambling, many people believe that people can't make a career or living by playing casino games as they are purely based on luck. However, over years, there are some gambling experts who have been successful in beating casino odds and making a career out of it.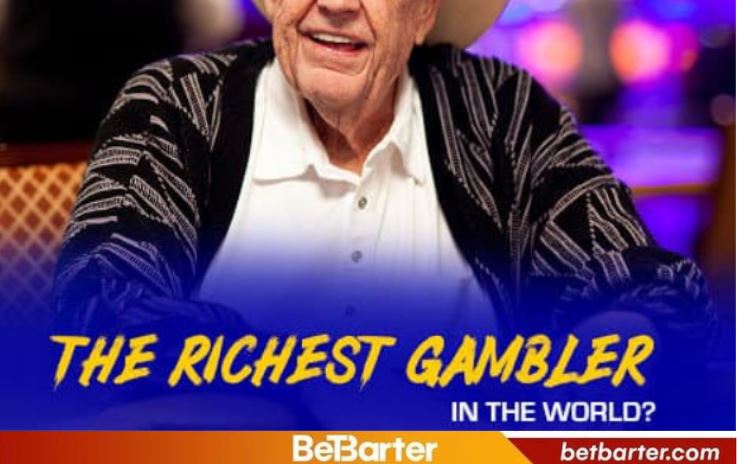 In this article, we present you the details of the richest gamblers in the world at the tables with their highest net worth and how they reached there.
Go through this article to know about the richest gamblers in the world and get motivated.
1. Bill Benter – 100 Million Dollars per Annum
Games: Blackjack, horse racing
Bill Benter, the top richest gambler in the world in this list is an ideal example of how to make money gambling. He is a mathematics genius who was born in Pittsburgh, Pennsylvania in 1957.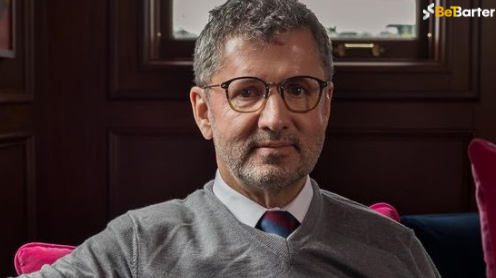 After finishing a degree in physics, he used his skill to extract the exact science of counting cards. Later after mastering the art, he started as a gambler at the blackjack table in Las Vegas. He improved this skill over time and became efficient in beating the casino for long years. He was so good at it, that he was ended up getting banned from most Vegas casinos after seven years.
He then teamed up with Alan Woods and headed to Hong Kong. Out there, both of them worked on creating a formula for anticipating the winner at horse races. Later they succeeded in finding the ultimate formula and as of date, their formulas are considered to be the most successful in predicting the winner.
2. Edward O. Thorp – 80 Million Dollars per Annum
Games: Blackjack, Baccarat
The richest gambler in the world, Bill Benter mastered the card counting skill. But the person who invented card counting technique is none other than Edward O. Thorp. Thorp, also known as the father of card counting was born in Chicago, Illinois on August 14th, 1932. He earned a degree in Mathematics from UCLA and pursued a career as a professor from 1959 till 1977.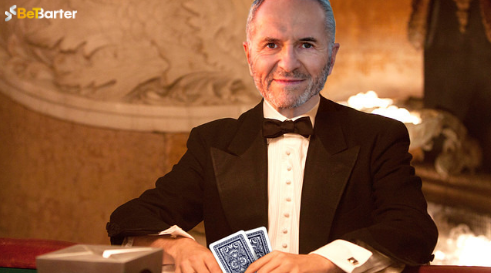 Mr. Thorp was the first-ever person to use computer simulation to develop a strategy for blackjack with the help of an IBM 704. Later he created a card-counting scheme that would help increase the odds of Blackjack players.
He tested his theory in the casinos of Lake Tahoe, Reno, and Las Vegas and verified his theory. He also wrote 'Beat the dealer' which is an ultimate guidebook to beat the dealer that has been successfully used by both amateurs and professional players.
Eventually, he made good use of his understanding to predict the movements of the stock market and made a good fortune.
3. Zeljko Ranogajec – Supposedly 1 Billion Dollars per Annum
Games: Blackjack, horse racing, keno, sports betting
Next on our list of rich gamblers is Zeljko Ranogajec. This secretive gambler was born in 1961 in Hobart, Australia. Ranogajec dropped out of college to focus on his gambling career.
With his photographic memory and impressive math skill, he started to play blackjack and soon found he could change a 100 dollar bet into a 7-figure win.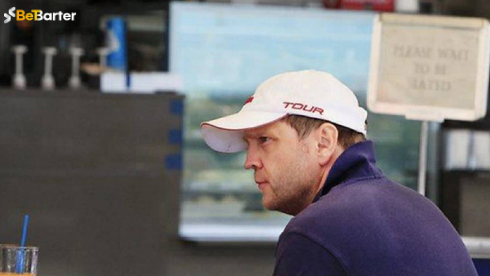 Over the years, Ranogajec made a massive sum of money. But this method didn't last long and he ended up being banned from most Australian casinos. So, he switched to the world of horse betting and continued to use his skills to predict the results of horse betting. Reportedly, this made him a billionaire.
Moreover, he also holds a record for winning $7.5 million in Keno in the 1990s.
4. Billy Walters net worth of $200 million
Games: Sports Betting
A true legend in sports betting, Billy Walters is another richest gambler on our list. The Kentucky native was the son of a poker player and the nephew of a professional gambler. So, it was no surprise that Billy gets the knowledge about gambling at his early age. Originally, he was not so successful gambler and he has lost $50,000 at the age of 25. However, his luck changed in his 30s and he got into the family business, running an illegal bookmaking service.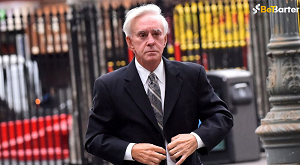 But later he was caught and fined $1,000 as bookmaking was illegal in Kentucky at the time. After this, he packed his bags and moved to Las Vegas to hone his skills. He set the foundations of his career there and it was reported that he makes around $15 million annually. Billy also holds a record of the highest-ever bet in the history of sports betting by placing wager of $3,5 million.
Unfortunately, in 2017, he was found guilty of insider trading and was sentenced for five years in prison and was fined $10 million. He was scheduled to be released on Feb. 14, 2022. However, he was released only after years in prison and is now confined to his house for remaining years.
5. Alan Woods $80 million
Games: Blackjack and Horse racing
Popularly known as the godfather of horse betting software, Alan Woods is one of the richest gamblers. He was born in Murwillumbah, New South Wales, Australia in 1945.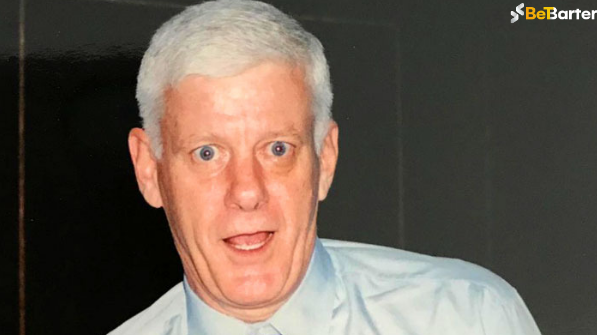 During the first few years of his gambling career, he was known for counting cards at blackjack tables. Then he moved to Hong Kong with Benter in the 1980s. There, they put their minds together to develop a horse racing computer software that would help place bets on successful horses. Nowadays, bettors use their formula to calculate the most likely winner in horse racing.
In 1987, Benter and Woods separated and Woods moved to Manila team up with Zeljko Ranogajec. By the 1990s, he continued winning big and within few years, he was swimming in piles of cash.
A supreme mathematician, Woods died in 2008 but still remembered as one of the world's best and biggest gamblers.
6. Patrik Antonius, $32 million
Games: Poker
Another name in the list of richest gamblers is Patrik Antonius. This Poker star was born in Helsinki, Finland in 1976.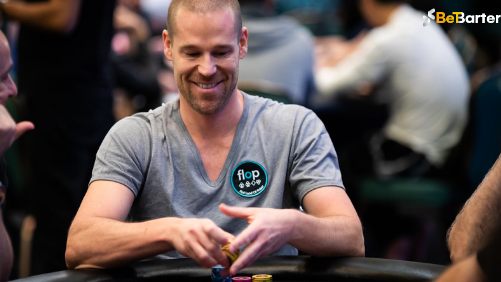 All his life, Antonius wanted to become a professional tennis player, but a severe injury to his back prohibited him and be led him down a different path.
At first, Antonius was not all that successful but as time passed he succeeded in winning $20,000 with just $200 at the same online casino. Later, his love for the game grew exponentially and he decided to move to Las Vegas to focus fully on the game.
By 2016, this self-taught poker player managed to win around $4 million from several poker tournaments and over $17million on online poker. He is also ranked among Europe's top internet poker players.
Like many other gamblers, Antonius has also made a strong foundation in the gambling world.
7. Phil Ivey with net worth more than $14 million
Games: Poker
Phil Ivey is a poker superstar who is known as the Tiger Woods of poker. He was born in 1977 in Riverside, California, U.S and raised in New Jersey.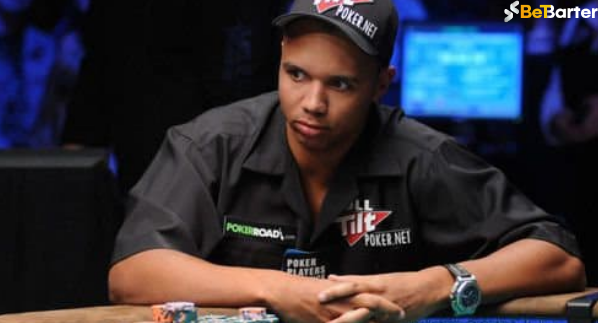 Ivey learned to play poker at a very young age, with his grandfather and he started betting when he was just 20 years old. But, because of his underage, he was not allowed to play inside a casino. Thus, he created a fake ID to play poker games in Atlantic City, New Jersey.
Phil Ivey is the youngest player to win ten bracelets at the World Series of Poker WSOP, a world tour title, and appeared in 9 World Poker Tour final tours. With earnings of more than $15 million from the live tournament, Ivey is known to be poker's GOAT.
Indeed, he is a very successful player and is considered to be one of the toughest players to beat. However, like other gamblers, Ivey doesn't use mathematical skills to win games rather he strongly believes in taking risks.
To Conclude
Do you feel inspired to place your next bet? If so, you can place your bet from BetBarter India, and make your dreams come true.
All these gambling experts are proof that with the right skills, you can beat the odds and make gambling the source of income. So like these players, you can also test your luck and create a fruitful fortune.
Who knows, you may be the next person to enter this prestigious list. Good Luck!