Cricket game is one of the most popular sports in the world gains many tractions from Sportsbooks bettors.
If you are looking for betting in an online cricket betting app, then there are many eventful Cricket leagues & tournaments that come throughout the year.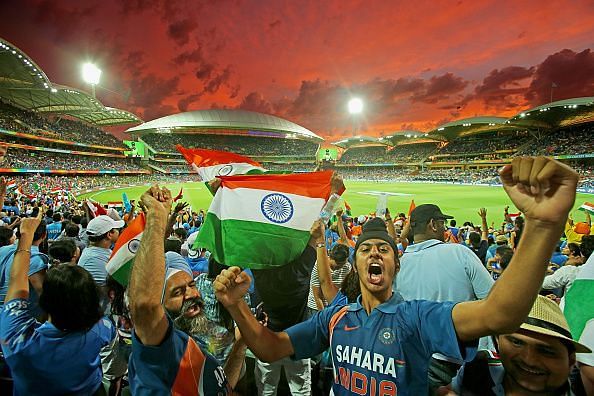 In this article, we provide information regarding top Cricket tournaments & leagues that you can consider for betting.
Popular Cricket Formats
Before we go directly to those tournaments and leagues, let's know about three popular cricket formats on which cricket tournaments and leagues are based.
Those three cricket formats are:
1. Test:
Number of Overs: Unlimited
Length: Up to 5 days
2. One Day:
Number of Overs: 50
Length: 1 day
3. Twenty20 (T20):
Number of Overs: 20
Length: 3 hours
Click the link for online cricket betting tips.
a. Test Cricket:
The test format of Cricket is considered to be the highest level of Cricket with the longest match duration.
The test Cricket between two teams is played over 5 days with each team getting 2 innings each. Only the Elite National representative Cricket teams that have received Test status from ICC get to play International Test matches.
b. One Day Cricket: This is a cricket format with limited overs. In this format, each team receives 50 overs and the match is played for several hours.
In the international realm, this format is popularly known as ODI (One Day Internationals).
c. Twenty20:
It is probably the most popular cricket format these days. It is exciting to watch and the gameplay is shorter and faster than other cricket formats.
Each team receives 20 overs and the whole match is completed in just 3 hours. This cricket format has become popular with the popularity of IPL.
Top International Cricket Tournaments and Leagues for Betting
These include tournaments and leagues where countries go head-to-head in a series or groups of countries compete to be the winner or countries play in a tri-nations series of limited overs.
Test Cricket Matches, Tournaments, and Series
ICC World Test Championship
Australia vs England
Australia vs Bangladesh
Ireland vs Afghanistan
England vs Pakistan
Sri Lanka vs England
England vs West Indies
Australia vs India
Afghanistan vs India
India vs England
India vs New Zealand
Pakistan vs India
India vs Sri Lanka
South Africa vs India
South Africa vs Ireland
New Zealand vs Australia
New Zealand vs Pakistan
Bangladesh vs New Zealand
West Indies vs New Zealand
England vs New Zealand
South Africa vs Pakistan
Pakistan vs Scotland
South Africa vs England
Sri Lanka vs South Africa
West Indies vs South Africa
Pakistan vs West Indies
Australia vs West Indies
West Indies vs Australia
Bangladesh vs Zimbabwe
The Ashes (Australia vs England)
Top ODI Cricket Tournaments
ICC Cricket World Cup
ICC Cricket Women's World Cup
Asia Cup
ICC Cricket World Cup Super League
Top T20 International Cricket Tournaments
ICC T20 World Cup / World Twenty20
Asia Cup
Top Domestic Cricket Leagues
Not just international cricket tournaments, you can also consider betting on top and exciting domestic cricket leagues.
These include local cricket competitions where players from the particular country play or much larger cricket leagues that also feature top international cricket players.
Indian Premier League (IPL)
Big Bash League
Vitality Blast
Global T20 League
Pakistan Super League
Caribbean Premier League
Cricket South Africa T20 Challenge
Abu Dhabi T10
Bangladesh Premier League
Australian Sheffield League
Lanka Premier League
UK Country Championships
Mzansi Super League
The Hundred
NZ Super Smash
Afghanistan Premier League
Other Indian Cricket Leagues
If you are from India or someone who follows Indian cricket, then you might be interested in betting these cricket leagues in India other than IPL.
Syed Mushtaq Ali Trophy
Duleep Trophy
Deodhar Trophy
Vijay Hazare Trophy
Irani Trophy
Ranji Trophy
NKP Salve Challenger Trophy
Where to bet on top cricket tournaments and leagues online?
There are many online betting site platforms that offer betting on different cricket tournaments and leagues.
It's on you to select the best betting platform that provides you safe and secure online betting service. Make sure your selected betting site is licensed and properly regulated under concerned gambling authorities.
For the best experience of real money cricket betting apps in India, you can choose BetBarter which is licensed under Curacao Gaming Authority.
BetBarter India covers a wide range of betting markets when it comes to online cricket betting and you will find different betting options that will interest you. The site is also at the forefront when it comes to offering top casino bonuses and promotions.
Conclusion
Now you know the top cricket tournaments and leagues that you can consider for betting, you can expand your knowledge about the sport and make smart betting decisions.
Research more about the particular tournament or league that you are interested in betting and participating teams to get a better idea of how they perform.
Always set aside a budget for online betting activity and keep track of your profits and losses. Add more enjoyment to watching sport with betting from a safe online betting app or site.