The world of online gambling provides players with thousands of exciting casino games which can be easy or demanding to play.
If you want to experience something challenging or something new, we have gathered the list of the five of the most complicated games available on an online casino. The rules of these games are simple to understand but challenging to master.
So, without further ado, let's get started with the number one – Blackjack.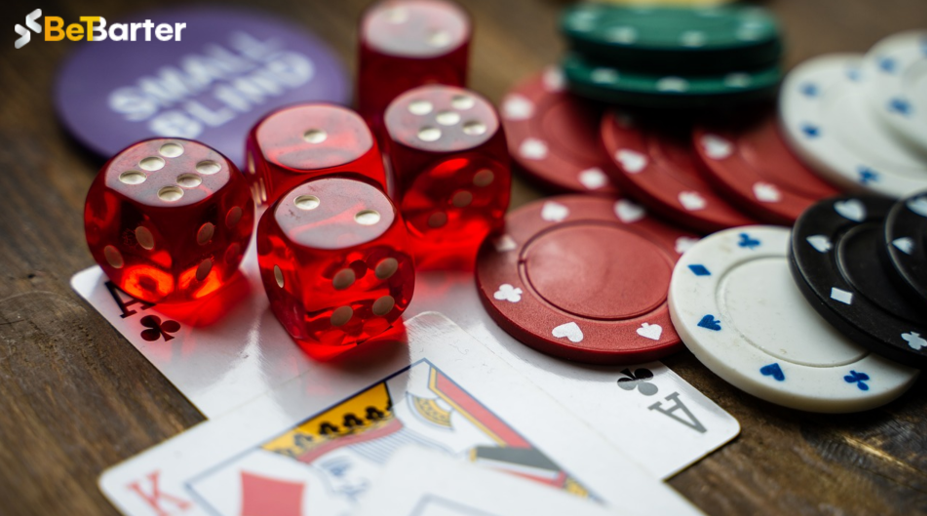 1. Blackjack
Blackjack is one of the most popular card games available in the world of casinos. Players might know blackjack as a simple and easy-to-grasp table game. However, it is one of the competitive games available that requires years of practice and experience to master.
If you cannot invest much of your time to practice Blackjack, we recommend you to read betgames tips to play and win at live bet games at your preferred casino in India. But if you are more of a strategic player, Blackjack can be a perfect suit for you.
Blackjack is one of the most played games with a solid house edge of anywhere between 8% to 0.2% depending upon the casino.
In blackjack, the players do not compete against each other. Rather each player competes against the dealer. It is played with one, two, four, six, or eight decks of cards in which the dealer shuffles the cards.
Online casinos use continuous shuffling machines. The deal here is to draw random cards until someone gets to 21.
A great thing about blackjack is that it is simple and not so time-consuming. Its simplicity has helped blackjack become so popular on both online and offline casinos.
Although being so simple, there are many strategies involved in the game which can take practice and some hard work to master.
2. Craps
Craps is another competitive casino game that is difficult to master. It is also one of the most exciting casino games to play; however, it can take a while to get familiar with the rules of the game.
You may have probably seen this game in films where a player is ready to roll his dice and the crowd of people around the player is cheering him up. Well, you may see him always winning, but in reality, it comes in the list of the most complicated casino games.
The game is said to be a simplification of the old English game called "Hazard" which can be quite complex, especially for novice players.
Craps is basically a simple dice game played on a table that displays about 40 types of bets that you can place.
When you are playing online, you are the 'shooter' which means you will roll the dice. Before you roll, you can place a bet on the table. The bets are known as the pass line (or don't pass line).
3. Roulette
Roulette is a traditional game of chance that is named after a French word meaning little wheel.
In the game, players can place their bets on either a single or various groupings of numbers. The player can also wager on the red or black number, odd or even numbers, or high (19-36) or low (1-18) numbers. A small white ball is set in motion, which rolls around the number on the wheel placed on the table. As the ball spins around the roulette wheel, you place your chips down on your favourite numbers or colour or a combination of the two. If the ball lands on your bet you will win.
Although the game is based on luck, some great strategies can help you master and win.
The two most common strategies in Baccarat are the Martingale and the d'Alembert roulette strategy.
The Martingale is applied by doubling the amount of your bet every time you lose. Whereas in d'Alembert one unit is added to your stake every time you lose. After a win, the bet amount is decreased by one unit.
4. Baccarat
The classic baccarat game is similar to blackjack because it is played between a player and the banker and depends on adding up the values of cards.
The game consists of two hands, dealt with the player and the banker, and it comes with three possible outcomes: a win for either player or the banker, or it could be a tie.
When it comes to betting on baccarat, it is always wise to bet on the banker than on the player, as it has a lower house edge. You can also choose to bet on a tie, although the outcome has a massive house edge. The tricky card game can cost you your money if taken lightly.
Even though baccaratrelies on luck, you can look for some great baccarat strategies that can help you to master this game.
5. Poker
The final casino game on our list is poker. Poker is a simple game to learn, but the rules to poker can be challenging and complicated, especially for a complete beginner.
There are wide variants of poker games available in land-based and online casinos where mostly the game is played by using a standard deck of 52-card cards.
In poker, it is imperative to know when to release a hand and to know when to bet. Though the game may sound simple in theory but it can be a tricky game that needs a long time to master.
Conclusion
These are the five most complicated games to master. If this seems exciting to you, go for it and try it for yourself.
Choose Bet Barter or Skylive Casino for the most fun and secure gaming experience. These sites offer tons of selected casino games, including Roulette, Craps, Baccarat, Poker, Blackjack, scratch cards, and many more. You can also get an amazing online casino promotion bonus and rewards on your 1st sign-up.
Register now and get a chance to explore amazing games and bonuses!