Introduction to Online Handball Betting
Despite being one of the least popular sports betting disciplines, handball betting can be quite profitable. The game is similar to futsal, the indoor counterpart of football in many ways. The handball games last one hour and are split into two 30 minute halves. Handball allows for rolling substitutions, which eliminates the need to notify the referee of changes as they occur.
Only a solid grasp of the game and a strong betting strategy can add to your level of success. Finding long-term success is not an easy endeavor, but it is entirely possible if you devote yourself properly to learning Handball betting strategy discussed below.
Handball Betting Tips & Strategy
Below we have provided you with the best handball betting tips and strategies to bet on this thrilling sport right away.
Apart from Handball, we also have written an article on online cricket betting tips. Learn the strategies and apply them with confidence to gain the upper hand in online cricket betting.
Now, let's discuss the handball betting tips and strategies.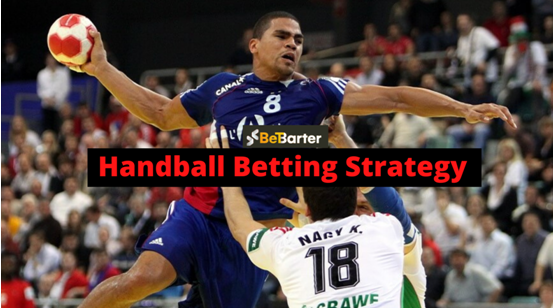 Focus on totals betting
If you are well-familiar with handball, it is better to research the high-scoring matches to get started. The best way to know about it is to look for the average totals from the statistical point of view. The average totals will give you an idea about which matches ended with high scoring or low scoring totals.
Know about the spread betting and winning margins
Handball matches are highly competitive and high-scoring games. That's why the spread and winning margin bets are popular than other bets in handball. When betting on the winning margin, we recommend you pick either the underdogs or heavy favourites with your intuition.
Obviously, the bookmakers will overemphasize the difference in quality between the two sides but don't fall for that until you decide how much you want to risk. Underdogs don't necessarily have to win the match for you to win on winning margins entrusting your bet on the underdogs.
On the other hand, Spread betting is a great way to cover a lot of ground with a single bet. Here you don't have to worry about the favourites underperforming and underdogs not meeting your expectations. Spread betting indeed helps you decide the point difference.
Only use accumulators once you master the betting process
Using accumulator bets in handball is difficult since each pick must be correct for you to get a return.
The disadvantage of accumulators is that your choices may turn out to be well-chosen possibilities, but if one team or result fails to deliver, you will be out of money.
There are instances when an accumulator bet appears to be the greatest decision, but recognizing these situations takes practice, so it's advisable to avoid accumulators for a while.
Try in-play betting to find value bets
In-play betting offers a wide range of odds, making it an excellent method to locate value bets.
On the other hand, a few minutes or even a single moment in a game might shift the whole odds. As a result, you should act with caution and only place bets when you are entirely aware of the risks.
Using a betting exchange service, you may make orders to have a wager made at the odds you want quickly. If executed correctly, this approach has the potential to be extremely rewarding.
Friendly matches are likely to have more goals
Friendly matches feature more goals, which we can only assume is because the games are less significant, allowing the sides to play more freely.
During crucial league and cup matches, players are more likely to conform to their tactics and operate within the framework of their orders. However, many players can express themselves during friendlies. Obtaining match fitness is usually the primary goal rather than winning the game.
In general, it's a good idea to evaluate the game's condition for all teams involved.
Half-time match betting can be profitable
Handball half-time bets, on the other hand, are perhaps easier to anticipate.
Both sides' styles of play frequently affect how they start the game.
Things tend to balance out over the game, as teams that play a high-energy style will ultimately lose some of their edges, which might contribute to damage later in the game.
So, if you want to bet on the underdog in a game, a half-time bet is preferable to a full-time wager since your prediction only has to be partly accurate for your bet to win.
Don't put your money on the draw
Handball matches do not often end in a tie, so try to avoid them at all costs, even if you find the odds enticing.
The logic is simple.
Because handball games are incredibly high scoring, ending up all square is pretty uncommon, and no bookmaker will offer you odds that are high enough to make the wager beneficial in the long run.
Bottom Line
We hope that you are now ready to employ the handball betting strategies with confidence while betting on handball at your preferred casino in India.
It will be unproductive if you apply your betting strategies at the substandard online casino. So make sure to register at reliable and licensed online betting India casinos such as BetBarter India for a safe and rewarding handball betting experience.
Wish you the best of luck!