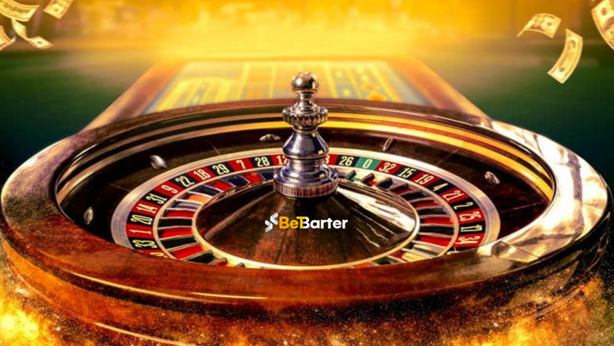 Do you want to play a few quick rounds of the roulette with no pauses and just fast-paced action? If so, then look no more as Evolution Gaming has created the most fast-paced and exciting variant of Roulette i.e. The Speed Auto Roulette.
In this article, we discuss everything you need to know about this amazing variant of Roulette by Evolution Gaming, one of the leading live casino game providers. When it comes to live casino games, Evolution Gaming stands out from the crowd.
Evolution Gaming offers players the most innovative and engaging live dealer games including Speed Auto Roulette. They are capable of producing about 80 games every hour. The games are available 24/7 every week and you don't need to wait for the table opening hours.
Introduction to Speed Auto Roulette?
The online roulette real money India offers different variants of a roulette game that you can play at live casinos from India today. These different variants are there to meet the diverse needs of online roulette lovers. One of such variants is Speed Auto Roulette.
Speed Auto Roulette by Evolution Gaming is a perfect blend of their Speed Roulette and Auto Roulette. It is a special variant of European roulette designed for swift gameplay where the spins occur every 25 seconds on the wheel. It is a fast-paced game and there is no dealer in this live game.
For high rollers looking for fast-paced action at the wheel, this roulette variant is the perfect one for them. The game will help you place double the number of bets that you would get on a standard Live Roulette game.
The game is designed such that it looks more virtual, with the screen focusing on the betting table. You will see a small roulette wheel spinning on the top left of your screen.
The theme of Auto Roulette
The surroundings of the game feel equal to any 5-star casino's floor, and its atmosphere makes you feel like you are playing at a brick-and-mortar establishment.
There is a private area of the live casino studio that plays host to the game where a croupier collects and pays bets, spins the roulette, and engages the white ball while assisting the players at the gaming tables.
How to Play Speed Auto Roulette?
The Evolution Gaming's Speed Auto Roulette uses a standard European roulette wheel in which the game remains mechanically the same as the regular roulette table.
To start with this game, players will need two things i.e., a casino account and cash in the account. Evolution Gaming doesn't usually allow players to try their games for free or in demo modes, so anyone who wants to try Speed Auto Roulette must have some funds readily available in their accounts.
You can play this game from any legitimate live casino that offers this game of Evolution Gaming. However, we recommend BetBarter as it offers the best experience of live casino games in India.
The game can be easily started through the game menu by simply clicking on its name or its featured image. Soon after the playing screen is loaded, you will enter the magical world of Live Speed Auto Roulette. The available user interface will make you able to place one or more bets within the betting limits which are set between 1 and 5,000 in most live casinos.
Here you have to place your bets by selecting a coin value and then placing it on the board in front of you. Betting on Speed Auto Roulette is done during the spinning of the ball which means you don't have to wait any longer for all the players to place their bets.
After you have your bet ready to go, you can set it up ahead of time and then activate Auto Play. The game will remember your last bet and will keep repeating it until Auto Play ends, or till you end it manually.
While playing Speed Auto Roulette, it is necessary to react fast and place your wager before the ball lands in one of the slots. Or else, making a bet and taking part in the game can be difficult. The betting time for the Speed Auto Roulette is only 15 seconds.
To get going with the game, you will need to eventually wait for a seat to become empty on the live floor. Once you get a vacant seat at the table, your credits will be loaded on the interface. The roulette wheel immediately stops after the ball rests on any number and again spins in the opposite direction for the next round.
Conclusion
If you are new to Speed Auto Roulette, you should definitely give it a try. We have discussed everything about this game in this article and you surely find this game at most live dealer casinos. This game is compatible with mobile, tablet, and PC. You can play this game at any time as it is available 24/7.
Be sure to play this exhilarating roulette variant at a reputed and licensed casino for the optimum gaming experience. One example of a great site in India is BetBarter.
BetBarter is a reputed and reliable online casino site licensed and operated by Curacao Gaming Authority. You will see plenty of live dealer casino games including Roulette, Poker, Slots, Blackjack, Baccarat, Craps, and many more.
If you like the topic of Andar Bahar, you can go and read our article where we have talked about important Andar Bahar winning tricks by clicking on the link.
Register now and share your experience with BetBarter!