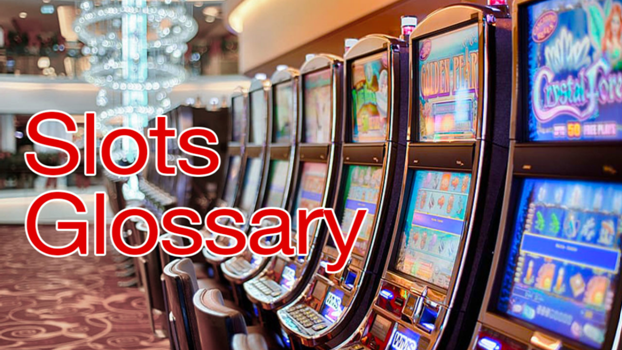 Slots are one of the easiest types of casino games available at physical and online casinos. The game has changed from the retro days of the lever to exciting digital versions within the last decade.
Along with the developed version, the slot has also changed in many ways such as, in terms of bonuses and new formats. And this change on online slots and new terms and phrases used may confuse you, especially if you're new to online slots.
So, to help you regarding this, the BetBarter team has put together an ultimate glossary of the most prevalent slot terms players are likely to come across at an online slot game. Read on to become familiar with some of the most common terms used in the world of slot machines.
Before we move on, we'd like to remind you that you should place your bet at the best online casino if you want to have an amazing gambling experience. So, always do a bit of research on your preferred online casinos and play only from the legitimate and safe ones.
The Ultimate Slots Glossary
Below, we've compiled a list of all the terms related to slot playing. And, knowledge of these terms will make your game more exciting and enjoyable than ever before.
Active Payline
It is a payline in action and if it contains winning combos, a payout is provided. Multiline slots have multiple paylines and they let a player choose how many paylines they want to select as active paylines.
Annuity Winners


Annuity Winners are those jackpot winners who prefer to get their winnings in yearly installments.
Basic Slot
Basic slots are the traditional-style slots that usually come with three or five reels. This type of slot generally comes with limited paylines and has retro elements like bell and fruit symbols.
Bet Per Line
This refers to the amount of money wagered per active payline. If you multiply bet per line and number of active paylines played, you will get the total bet value per spin.
Comps
Comps are the complimentary service or free stuff rewarded to slot players to encourage them to play longer. These items have plenty of free perks, like the hotel, cashback, free slots, or buffets.
Demo or Free Slots
An online casino usually offers free or demo slots for players so that they can understand the gameplay in detail. These types of slots don't require money and players can enjoy the game without spending a pie.
EGM
This abbreviation is often found in a slot and it stands for Electronic Gaming Machine.
Hand Pay
Hand Pay is the cash payment received by players from a slot attendant. These terms often come into existence if the slot machine doesn't hold enough money to pay the player's winnings.
Line Bet
A line bet is the total amount a player wager on a particular payline. This bet is the same as the bet per line.
Mechanical Slot
A traditional slot machine with physical reels.
Multiplier
The multiplier is a symbol which multiplies the payout from any winning combinations if players manage to hit a bonus win.
Nudge
Nudge is a button found on some slot machines that allows the players to move their reels up or down at a time.
Payline
This refers to the line across the reel where winning combinations or patterns of symbols that entitle the players' payouts. The higher the number of paylines, the better for the player as it increases the player's chance to hit winning combinations
Paytable
Every slot machine comes with a paytable that varies from one slot to another. These are the tables or drawings on the slot that indicate all the possible winning combinations and bonuses of each symbol.
.
Random Number Generator
Random Number Generator, also known as RNG, is a type of software whose function is to cycle through random number sequences to determine the outcomes of the game. They use complex algorithms to ensure the results of the spin are completely fair and random.
Side Note: In case, if you want to know the playing guide of a bingo slot casino game based on a random number generator, then here is the link: Bingo slot machine strategy.
Reels
The reels are the columns of symbols that rotate in the slot machine when players press the Spin button. Each reel features several symbols.
Return to Player (RTP)
RTP is the amount of money that a slot machine pays back to players over a sustained period. It is usually expressed in percentage. The higher the RTP, the better for the player as more likely they will receive the payout.
For instance, if the RTP of any casino game is 96%, then you'll get a payback of $96 on every $100 wagered. The remaining 4% is taken by the casino as a house edge. So, we recommend you to try that game that comes with high RTP, especially those casino games that exceeds 95% RTP.
Scatter Symbols
Scatters are the special symbols on slot machines that don't require any active payline to deliver a bonus and/or payout. In the case of scatter symbols, any three or more symbols anywhere on the reels can unlock bonus features such as monetary prizes, free spins.
Slot Talk
This refers to general talk by players with a host about a particular game.
Video Slots
Video slots are modern online slot machines with an electronic display instead of mechanical reels. These slots generally involve video elements and digital graphics.
Moreover, they often feature multiple paylines, reels, impressive themes, and animation to add to their entertainment value.
Wager
It is the total amount of money that a player places in a particular bet. It varies from one game to another as casino games usually come with a different wagering requirement.
Wild Symbols
Wilds symbols are one of the most lucrative symbols available in online slots. These are special symbols on slots that can be used as substitutes for the missing symbol to create a winning pattern.
Zigzag
This refers to the winning pattern of a multi-line slot machine.
The Bottom Line
To conclude, this glossary will help you to overcome any problem that may arise due to the lack of slots-related vocabulary. Moreover, it will also help you to know what pros or casino staff are talking about during the gameplay.
The slot market is changing and evolving time and again. Thus, make sure to stay up to date with all the latest used slot terms.
Play online slots responsibly. Good Luck!