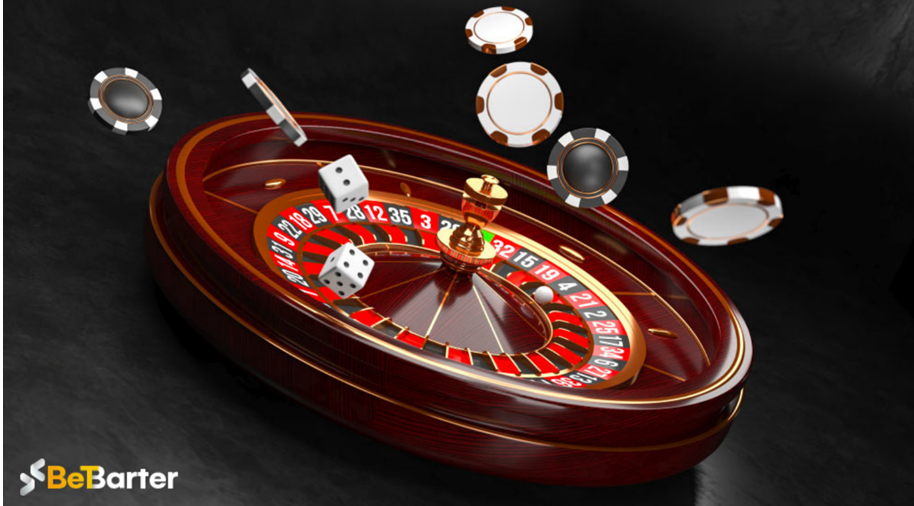 Roulette and Poker are two of the most popular games in the world of casinos, whether it is land-based or online. Both of these games have a pretty low house edge which can yield maximum profits.
If you want to know that which one to go for either roulette or poker for maximizing your profit, read the guide below.
In this article, we discuss the similarities and differences between roulette and poker, and which one could be better for enhancing your earning. And at the end, you can decide yourself to choose one out of two casino games.
So, let's get started.
What Are the Similarities between Roulette and Poker?
Roulette and Poker definitely don't look similar, but they have certain aspects in common to look for.
Both are available in several variants:
Both Poker and Roulette come in many great variants. Depending on the type of online casino, you can find different variants of roulette and poker.
Side note: Looking for something different? Know about the game Deal or No Deal India by clicking the link.
Roulette comes in popular geographical variants like European Roulette, French Roulette or American Roulette. Other variants of roulette available at live casinos are Auto Roulette, Double Ball Roulette, Speed Roulette, Speed Auto Roulette, etc.
And poker comes in variants like Texas Hold 'em, 7-Card Stud, Omaha, 5-Card Draw, etc. At live casinos, you can play poker variants such as Casino Holdem, 2 Hand Casino Holdem, Three Card Poker, Caribbean Stud Poker, etc.
Games of Strategy:
Unlike other common casino games, roulette and poker are the games of strategy. Both games require some sort of strategy and possess some of the lowest house edges. They can offer great winning chances if the correct strategy is applied.
Both games can be played in a live online casino:
Roulette and Poker are available in live online casinos, enhancing your gaming experience to double. As already mentioned, different variants of these two games can be played at live casinos for real money. Players can interact with the live dealer in the live casino as well as with other players participating in the game.
Differences between Roulette & Poker
Poker and Roulette are two very different games.
Poker is a classic card game whereas roulette is played by throwing a ball on a spinning wheel. Roulette is a very accessible game and is straightforward where you just have to place a bet on the wheel predicting where the ball will land. It doesn't involve any complicated rules or terms. And this makes the game very easy and simple to play for newcomers.
Players can choose to place their bets on the colored and numbered pockets. Players can bet on one of the colors, a specific number, a group of numbers, or odd/even numbers or high/low numbers. Depending on the type of bet you place, the payout can vary in the roulette wheel.
Poker on the other hand involves a number of rules and includes somewhat complex terminology. The newcomers especially can feel difficult to get started or understand. To win at poker regularly, you need to use more advanced strategies than roulette and need to have a deeper understanding of the game.
To understand poker better, players are recommended to play free online poker games privately with their friends before going for real money ones. This is a great way to understand and build some familiarity with the game.
BetBarter and Skylive Casino are two of the best online casino sites where you can play poker and roulette either for free or for real money.
House Edge
While playing any casino game, you are playing directly against the casino. Casino games are designed with special features called house edge to ensure that the casino always makes a profit from casino games in the long run. A lower house edge of casino games is an advantage to the players, so it is always better to go for casino games with a low house edge.
In roulette, the house edge is determined by the green zero pockets of the wheel. This means the casino makes a small percentage from every individual spin of the wheel. Even within the roulette game, the house edge varies with variants of the roulette game. European roulette has a lower house edge than American roulette since European roulette has only one zero (single zero) and its American counterpart has two zeros (single zero and double zero).
On the other hand, a poker game where players play against each other and not with the casino has no house edge. The casino instead makes money by charging for playing at the table. It deducts a small fraction of the pot (known as 'rake') in every game played.
Poker is primarily a game of psychology and it takes strategy and skill to win at poker. On the other hand, roulette is more straightforward, requires fewer strategies and skills than poker and is primarily a game of chance.
Which Casino Game is More Profitable?
Roulette has a quantitative advantage where you can get a much higher profit. This is because various conditions enable a very high degree of accuracy for forecasting winning numbers.
The high payout of inside bets of roulette might be fascinating but the odds of winning on those are not much in your favor. Occasionally it might be fun to place bets on them, but not solely.
Outside bets in roulette are much easier to win even though its payout might be lower. In the case of outside bets, you can place multiple bets at once to increase your winning chances.
Talking about the profit of poker, the casino won't lose money even if you win millions and instead the other players playing against you will lose the money. Here, your winnings will be limited only by the size of the stakes.
Ultimately the choice to either go for roulette or poker depends upon you. Both have their own advantages and disadvantages. In some cases, poker might be better whereas in other cases, roulette might be the best option.
If you are looking for a straightforward casino game to test your luck, you can go with roulette. If you are looking for a casino game where you can have more control and interaction, then you can go with poker.
Conclusion
Now that you learn about the similarities, differences and profits of these two games, it's up to you to decide which one fits your conditions better and which one seems more convenient to you.
Both games are lit in their own way and you are going to have fun regardless of what you choose. No matter which one you go for, always remember to practice responsible gambling.
We hope this article was helpful to you to explore more about roulette and poker. Choose BetBarter as it is a reputed and secure casino and has all qualities to be your best online casino in India. BetBarter offers the best selected online casino games including Roulette, Poker, Slots, Craps. Andar Bahar, and many more. You can also get some of the best-offered casino bonuses and rewards here.
Register now and get a chance to win a huge jackpot!