Role of Creative Thinking on Casino Games
Creative thinking plays a pivotal role in developing fun, challenging and addicting casino games. Creativity is used by casino operators and software developers to offer alluring deals and intriguing games, enriching the gambling experience of online casino enthusiasts.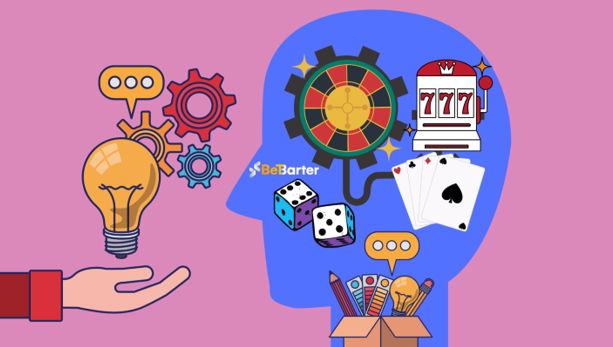 Today in this article, we'll discuss how creativity is used to add thrills to online casino games and how casino enthusiasts can use it to their advantage to boost their winning chances.
How Has Creative Thinking Been Incorporated in Online Casino Games?
From developing unique casino games to devising bingo slot machine strategies, creativity is used for many purposes. Here, we shall focus on how creativity has been incorporated in online casino games. 
Marketing and Player Retention
Online casinos use marketing tactics to attract new members to the site.
Each online casino platform these days offer attractive bonuses and promotions to new and existing players. It is as challenging to retain old players as welcoming new ones. So, casinos have this challenge to create deals that are unique from other online casino establishments.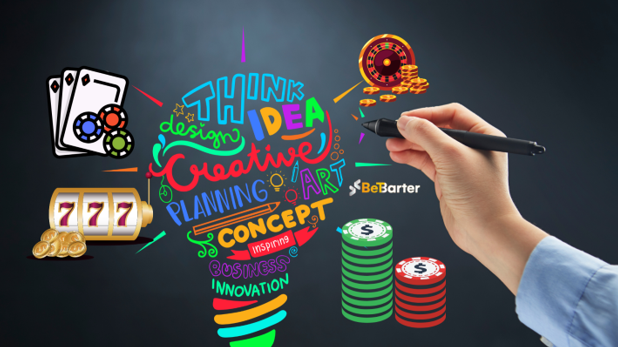 Some of the reliable and trendiest online sites offer challenges that players have to complete to unlock bonus offers. These challenges are designed using creative thinking in which players need to achieve different goals to claim the bonus pack.
Several real money casinos in India include this kind of exciting challenge. You can win attractive rewards by participating in such types of challenges.
Suppose, you are finding it difficult to find casinos with exceptional deals. In that case, we recommend you to read the casino reviews on different social media platforms or the online casino review page itself.
The challenges encompass daily missions that players require to complete daily to receive awards.
Some real money sites will give you a simple mission, like spinning the real money slots 1000 times, playing for a specified period, or activating bonus rounds for x number of times.
By offering daily challenges, digital casinos retain members keeping them fresh and entertaining.
Besides, many leading sites in India offer daily, weekly and monthly challenges for members in the form of a tournament.
The tournament allows players to compete with others as it provides them with an opportunity to win an exclusive payout.
Casinos are constantly striving to become better. They use their creativity and innovation to incorporate new and exciting themes and ideas to keep players hooked to their platforms.
Creative Thinking at the Tables
While casinos use their creativity for promotional campaigns and increasing their casino revenue, players also use theirs to gain the upper hand in certain table games such as Blackjack and Poker.
Both Blackjack and Poker require skills and strategic thinking to be successful. By making the best use of their originative thinking skills to the table, casino enthusiasts can perceive their cards differently, analyze possible outcomes, and use various strategies to improve their winning opportunities.
Those that keep close eyes on the playing process will fuel the competition and profit from more opportunities to win substantial payouts.
Different types of thinking levels can be used in the game of skills. In order of complexity, first comes knowledge gaining, then comprehension, application, analysis, synthesis, and evaluation.
While it may not be possible to go through all these processes in a limited time, especially for beginners, they can at least analyze the next move of their competitors.
For experienced players, it may not be a big deal to employ creative thinking, but in a fast-paced game, that too becomes challenging to throw off the competitors.
Somehow, seasoned casino players manage to gain an advantage over others employing their best-in-class techniques through the courtesy of creative thinking.
Themes and Visuals
Thanks to the unique concept of game designers, we can now find the interactive gaming hub where we can place our bets on our favourite casino games and enjoy the gameplay that comes close to a land-based experience.
The game developers blend new ideas with the latest technology to develop casino games with appealing themes and visuals. Mostly in slot games, you can find designers experimenting with a plethora of themes that attract players from all over the world. The software providers always think creatively to provide thrilling and entertaining slots that stand out in the crowd.
In terms of innovation, NetEnt and Microgaming are at the forefront. NetEnt first introduced animated 3D slots and focused on optimized mobile gameplay that went well with the players. NetEnt company was the one to provide all casino games in HTML format, making it easy for players to play their favourite casino game from their smartphone.
Now the online gambling industry has become a billion-dollar business. Considering the massive popularity of iGaming among techno-friendly populations, the industry's leading game developers are creating casino games using Augmented and Virtual Reality to engage more players and increase their revenues.
Bottom Line
Creativity has the power to keep the players hooked on online casino games. It is the reason; casino operators and game developers are always on a hunt for creative ideas. Now you know how creativity is used in online casino games. It's time to use your creative skills to sort out the best online casino in India and pick your favourite casino game.
After selecting your preferred game, understand its basic and playing strategy to boost your winning chances.
Register at BetBarter India and have fun playing classic and modern slots and other live casino games.