If you want to learn about prop bets, then you've landed in the right place. In this article, we will cover everything about one of the most popular types of betting i.e. prop betting.
One of the main reasons for game popularity is its higher potential payouts in propositions compared to general betting lines.
So, read on to know all the information betting props on all your preferred sports games like NBA Props, NFL Props, and so on.
Side Note: Interested to know the betting guide of online cricket, then read our guide on online cricket betting tips.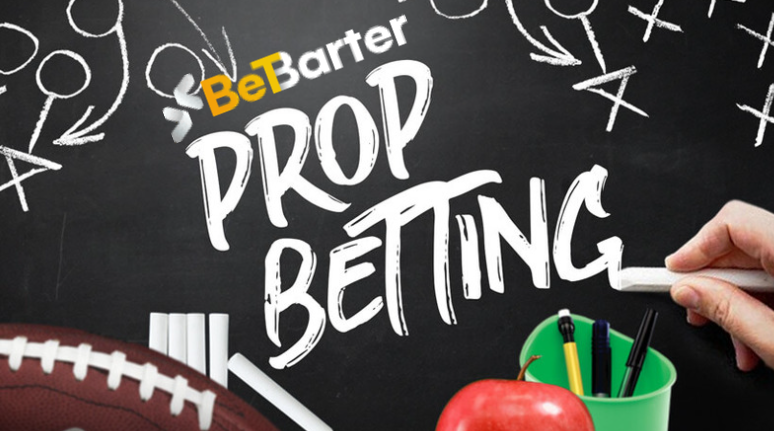 What Is Prop Betting?
Prop betting also known as proposition betting is the bet that allows players to wager different occurrences or non-occurrences of a game or event.
There are various types of prop bets found in esports betting India and out of them, the most common variations of such bets are, game props, team props, exotic props, and player props. 
How Does Prop Bets Works?
Prop bets are one of the simplest types of bets to understand where you simply need to do a wager on a bet within a game. While making a bet on proposition betting, players are provided with two options either, yes/no, over/under, Team A/Team B and they just need to select the option and place their bet.
Know that in such bets, houses take a good sum of cuts in the form of vig, juice, rake, or take. They do so as they offer a higher volume of side bets in prop bets compared to the amount of time required by the sports bookies.
However, although they charge high, they also have an offer a higher value than they should on certain game results.
Best Sports For Prop Bets in India
Now, as you're familiar with the prop bets, let's have a look at some of the most popular sports for prop bets.
a. Football Prop Bets
Football, being one of the most popular sports globally, offers a huge number of prop bets. Some of them are Touchdowns, Interceptions, Receptions, Distance of longest TD, passing yards, receiving yards, and Rushing yards.
b. Baseball Prop Bets
In terms of baseball, props bets are fewer compared to other sports. Some of the most popular props are pitcher strikeout totals and yes/no markets.
c. Basketball Prop Bets
A wide range of stats is available in basket props. Some of them are, points, rebounds, steals, 3-pointers, assists, Double-doubles, and Triple-doubles.
d. Soccer Prop Bets
Much like baseball, soccer also offers minimal props compared to other sports like football or basketball. Some of the prop bets that they do offer are red/yellow cards, assists, and shots.
e. Hockey Prop Bets
The most common betting props for hockey are yes/no markets. Apart from yes/no markets, it also offers to bet on penalty minutes, goalie saves, and shots.
How Prop Bets Are Paid?
Well, pays out for prop bets are similar to game bets or other bets. For instance, in the case of bets that you over/under the line, the payout is -110 on each side of the game.
However, just remember that the timing of payouts for prop bets varies from one sportsbook to another.
The Bottom Line
To wrap up, hope now you understood everything about prop betting. These days, almost every esports online betting offers prop bets on sports games on a wide range of sports.
To bet on those events, you simply need to open your account at your preferred sites, make the first deposit, and get free bonuses to wager on a team prop bet or your favorite player.
For betting, BetBarter India is one of the best sportsbooks providers which offers a number of props for every sports event.
So, register now and place your first bet from Bet Barter.
Good Luck!
FAQ of Prop Betting
Do prop bets include overtime?
Well, it varies according to the game you're wagering on. However, most prop bets do include overtime. Thus, make sure to check the condition of the market if you are uncertain before you place your bet.
Can I parlay a prop bet?
Of course, most of the sportsbooks will allow parlay prop bets to players. However, it shouldn't be a correlated parlay.
Where can I bet on props?
Most sportsbooks today offer prop bets and you need to pick the one which offers more betting options like live line betting app in India.
Can I make prop bets on live games?
Yes, you can also make prop bets on live games. Today, many major sporting events offer proposition bets for players.