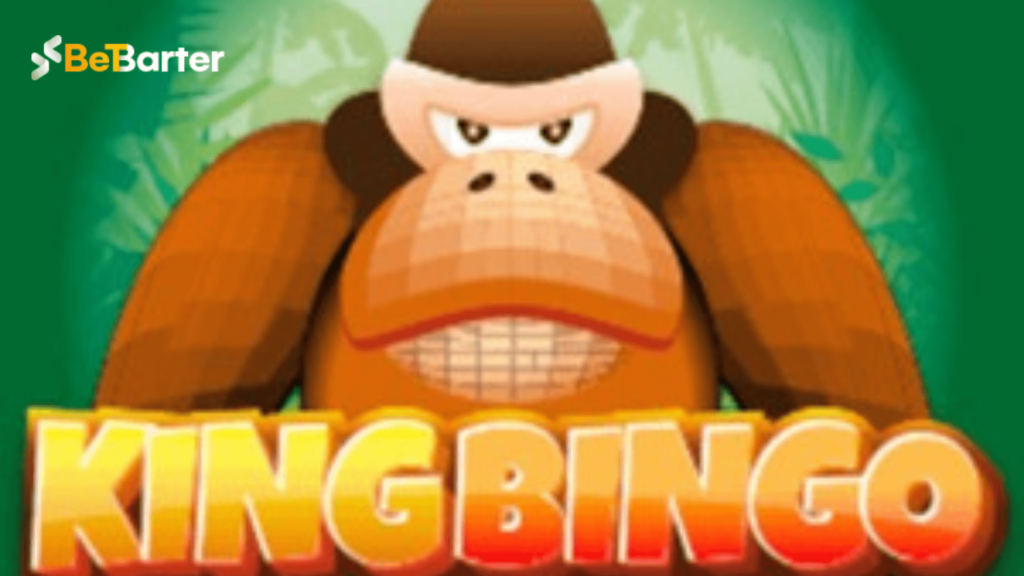 King Bingo is an exciting variety of bingo that comes with a Jungle theme and amazing prizes. The game is loaded with amazing features and payouts which will help you win big in the long run. You can have a great time playing this game at an online casino if you are a bingo fan. Play this bingo variant and decide yourself if this game live up to its name "King Bingo" or not.
If you want to uncover the secrets of the game, read this guide. In this article, we discuss the gameplay as well as the exciting features of the game.
So, let's get started.
How to Play King Bingo?
King Bingo is a 75-ball bingo game and you can play this game at your best online casino. To begin with the game, you will need to set your preferred bet. You can do it using the coin icon on the left side of the screen.
The player can set their bet on any number of tickets from 1 to 4 and this must be chosen before the player hits the play button. The bets range from 1 credit to 120 credits which will be split evenly between the tickets.
Once you place your bets, you will require to click on the new ticket button to change the numbers on them. You will also have the option of activating and deactivating the tickets individually as you continue to play the game.
Players can choose to change the number on how many tickets they want to bet on and how much they want to bet on each ticket in each round. After everything is all set, you can proceed to play the game by clicking on the play button. Once you achieve a certain pattern in the game, you are awarded different prizes.
Theme & Design
King Bingo is a jungle-themed game that will take you on the mysterious and thrilling journey of Africa. The game presents an impressive graphic design where you hunt for the hidden mystery in the continent. The game comes with a simple design and amazing gameplay.
At the beginning of the online King Bingo game, you will see a very standard bingo game layout. There will be a jungle-like graphical design to the game presenting torches of fire, that will remind you of the popular Tomb Raider game. And on the top right side of the screen, you can see the pay lines for this game.
Its soundtrack perfectly complements the jungle theme of the game and will keep you entertained as you continue to play the game. You can hear a powerful and strange audio playing when the player selects the bet value and you will also hear some cool sound effects playing when the balls are dropping.
Players will also have an option to easily mute the audio if it bothers them in any way, for this they can simply go to settings and click on the mute option.
Paylines
In King Bingo, you will observe 4 tickets that will provide you with numerous opportunities to make your winning combinations in each round. To receive prizes in the game, you will need to complete as many patterns in the game as possible.
You will also be rewarded with a huge jackpot when you complete a full house in King Bingo.
Promotions and Bonuses
King Bingo is an exhilarating game that offers not only great graphics but also wonderful bonuses that will offer you a great advantage as you continue to play for the huge rewards.
The Jackpot of the game allows you to walk away with a wonderful prize at the end of the game. To acquire this jackpot, you will need to complete a bingo pattern with the first 44 balls during the earliest draw.
There is also an extra ball feature that is activated when you are about to land on a bigger prize pattern or when an almost complete pattern is formed.
Finally, a free spin feature is available when you activate the extra ball option. However, these come with some wagering conditions that are defined by the operator.
Conclusion
King Bingo can be perfect for someone who is seeking a nice medium variance alternative to slot machines. You can play King Bingo on a secure and reliable betting site like BetBarter. BetBarter's site is fully optimized and easy to navigate which allows players to load and play the game without any difficulty.
BetBarter recommends you to know bingo slot machine strategies which can be very helpful for the lovers of Bingo slots out there. So, make sure to check this out by clicking on the given link.
You do not need to download any software as you can access this game via your web browser. In addition to King Bingo, BetBarter also offers many other casino games like Baccarat, Poker, Roulette, Craps, and many others. Sign up for BetBarter now and get a chance to win some amazing rewards and promotional bonuses.