Online card games are getting extremely popular among gamblers. If you are not sure which online card game to choose, we are here to help you with that.
This article will take you through the list of the seven card games that you can play in an online casino.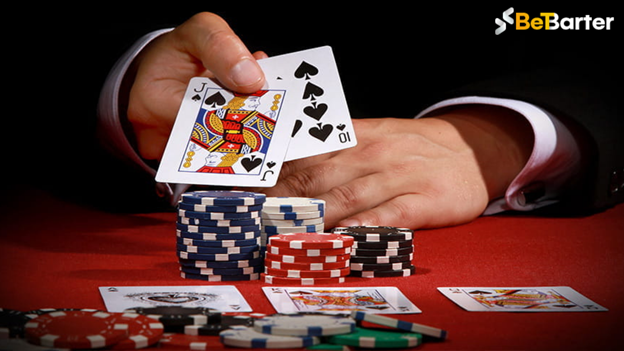 Poker
Poker is probably the most popular card game and you can play different variants of poker online today. Its huge prize money, progressive jackpots, and quick wins are the main attraction of the game. Poker is a fun game and it doesn't require any vast skill. Many professional players love to compete in a poker game for millions of dollars all year round.
As a player, you aim to have the best hand among all participants in the game. Each player will get two cards that only the player can see, and an additional five cards for everyone to make a hand with. You can bet on the game throughout the dealing of the cards.
You will find different variants of Poker with Texas Holdem being the most popular ones. Learn the rules of the particular poker variant and you should be ready to play.
Read Betgames tips to maximize your odds in top Betgames.
Blackjack
Blackjack, also known as 21 is another very popular card game among casino players.
Blackjack being a fast-paced game attracts many players and is found in almost all regular and online casinos. Real money blackjack can be played in an online and live casino in different variations.
There are even progressive blackjack variations that are available with huge paying jackpots. The rules of this card game are simple to understand. Players can also learn several blackjack strategies to improve their odds. The deal here is to beat the dealer by getting a hand value as close to 21 without going over 21.
Video Poker
The classic Video Poker has always been a favourite among professional gamblers in both online and offline casinos.
Video poker is a fast-paced game that starts with a 5 card draw. Players can keep or switch out as many as they like for a second draw. The game lets you quickly roll the cards through your hands in a matter of seconds which is the main attraction to the game.
The goal of the game is to just get a total of nine or a total closest to nine.
Video poker games provide a decent return to players. If you want to play for huge jackpots, then you should opt for progressive video poker games. For players who prefer single-player card games, video poker can be a perfect choice.
Baccarat
Baccarat might seem somewhat complicated but is surprisingly easy to play. The game comes with diversity in betting options with specific rules. New players can find the game confusing but once they learn its rules, they might find it easy and profitable.
Here the dealer does all the work, while the player can simply choose to either bet or not. The dealer deals two cards each for the player and the banker (dealer). Players can choose to bet on either the player, the banker or the tie. Whichever hand gets hand score closest to 9 wins.
You can also play live versions of Baccarat to gain an immersive gaming experience. Different variants of Live Baccarat such as Speed Baccarat, No Commission Baccarat, Baccarat Squeeze, etc. are available at live casinos.
Pontoon
Pontoon is a fascinating casino card game that you can play online. This too is a variation of Blackjack but you find different terms and slight modifications in the rules. Pontoon can be played by any number of players from 5 to 8 players, using a standard deck of 52 cards.
Each player's basic goal is to form a hand of value as near as possible to 21, without outrunning above 21.
Three-card poker
The three-card poker is one of the simplest poker variations that feature bonus payouts. The gameplay of this game is relatively similar to that of other poker variants with the only difference being the three-card aspect. Here you will only get three cards.
Just like regular poker, the goal of three-card poker is to have the best hand possible. This poker variant can be highly rewarding and depending upon the online gambling sites, you may find specific bonuses and tournaments for this game from time to time.
Red Dog
The final game on our list is the amazing Red Dog. Red Dog has simple-to-grasp rules, hence can be a perfect game for casino newbies. The game is played with a standard deck of 52 cards with Aces having the highest value, followed by K, Q, and so on until the lowest card 2.
Chips are used in the game and they are distributed among players. As a player, your objective is to have the most chips at the end of the game. The game has its own betting system or rules that you have to learn before you play for real money.
The game can be played among 2-8 players and all players receive three to five cards, depending on the variation of the game.
Conclusion
These are the 7 card games that you can play at online casinos. Most of the games on our list are beginner-friendly with easy-to-understand rules and gameplay. For the confusing ones, you can easily learn the rules and begin with the game. You can even try out the free version of the game to build some familiarity with the game.
Choose BetBarter as it is one of the best online casino in India featuring a wide range of casino games including Baccarat, Poker, Blackjack, Slots, Craps, Roulette, and many more. Players can get some huge online promotional bonuses and rewards when they first sign up for this account. Join now and share your experience with BetBarter.