In this article, we have listed some of the common terminology and important phrases used in casinos and at online sporting events.
So, if you are planning to head to your favorite casinos, then it is better to know & understand these common terms before you begin to play with the real money.
Side Note: Interested to know the betting tips of any casino game like live bet games, then you can read our article on the bet games tips.
Ready? Let's dive in: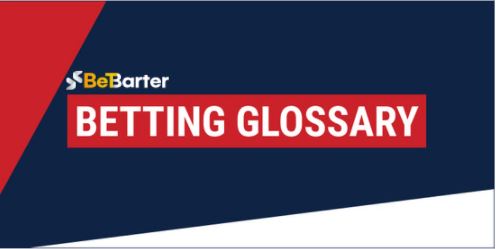 Basis Gambling Terms & Phrases
Here is the list of some basic gambling terms & phrases.
1. Action:
Action is the total amount of money wagered by a player in a gambling session.
2. Ante:
It is an initial bet made by each player before cards they receive the cards. The ante ensures that there's always money to play and that each player must contribute.
3. Apron:
The apron is the paved area between the grandstand and racetrack.
4. Bankroll:
A bankroll is the sum of money that gamblers have set aside for participating in gambling activities.
5. Bet:
A single wager was made during the gambling game. Players can place several bets in a single game.
6. Betting Limit:
The betting limit is the maximum and minimum amounts set by the gambling venues to wager on a particular game.
7. Bonus:
An incentive offered by online casinos to new and loyal players. The online casino often offered such bonuses to promote and attract new players.
8. Call:
The call is the action taken to match the current bet.
9. Chips:
Chips are the round, colored disc that represents money.
10. Croupier:
A croupier is a French word for the dealer, used in certain casino games like roulette.
11. Dealer:
Dealer is the casino employees who distribute cards to each player and control the general flow of the game at gambling platforms. They are used in many casino games, like, roulette, blackjack, poker, and so on.
12. Deposit:
A deposit is a payment player in their account to play casino games with real money.
13. Deuce:
Refers to a two, either in terms of cards, or dice.
14. Double Down
It is a bet of equal size to the original bet, such as in blackjack.
15. eCOGRA:
Stands for e-Commerce Online Gaming Regulation and Assurance. It is a London-based organization that audits online casinos to determine that the industry stays safe and fair to players.
16. Edge:
It is the advantage over an opponent during the game.
17. Face cards:
Slang term for a card with a face (Jack, Queen, or King) on it.
18. Gambling:
Gambling is betting on an event with an uncertain result.
19. Hit:
Often used in a casino game like Blackjack, to request an additional card.
20. High Roller:
Also known as, Whale, are the players who spend huge sums of money.
21. House Edge:
House Edge is the advantage that casinos have over the players. Lower the house edge better for the players.
For instance, with the house edge 5%, players can expect to lose 5% of the total bankroll wagered by them.
22. Jackpot:
It is the big cash prize available in casino games like slot machines, and others.
23. Juice:
Juice is the commission bookmaker earns.
24. Payline:
Payline is the line of specific symbols in the reels that results in a win when the winning combination of the symbol is hit.
25. Payout Percentage (Return to Player):
It is the statistical percentage of every bet that will be returned be paid back to the player.
26. Random Number Generator (RNG):
It is a device that generates unpredictable and random strings of numbers. The RNG ensures that the final outcome of the game is fair and unbiased.
27. Shoe:
A shoe is a device that can hold a number of a deck of cards.
28. Underlay:
It is the jargon used for the bad bet or a game you're sure not to win.
29. Vigorish:
Vigorish is also known as vig or juice is a bookies commission on a losing bet.
30. Wagering Requirements:
It is the clause implied by the casino on bonus funds. This ensures that players must bet a certain amount of bankroll before claiming and withdrawing their winning amount immediately.
31. Wild Card:
Wild Card is a card that can substitute any card value, used mostly in game-like, Poker, and Video Poker.
32. yhs:
Casino jargon, which means your hand sucks.
33. YW:
A term that implies –  You are welcome.
Closing Thoughts
To wrap up, hopefully with this information you got a basic glimpse of the terms used at gambling venues.
This gambling terminology will help you to know the word those professional gamblers often speak and while conversing you can deal with their responses accordingly.
Additionally, besides these terms, you must also learn the game rules and bet from the best online casino to earn a good sum of profit from gambling platforms.
Once you know all this, then you're all set to test your luck in any of your preferred games.
Good Luck!