The gambling industry has historically been an activity dominated by men. However, over years, there are lots of female gamblers who have defied the odds and have laid strong foundations by excelling at casino gameplay.
Interested to know about the top female gamblers that have achieved an unbelievable feat in the gambling world?
If yes, read this post and discover the top five exceptionally successful female gambler names. Some of the below listed female gamblers are proficient in online slot games, while others are table game players.
Without further ado, let's begin and take a look at some of the most significant female gamblers ever and how they succeeded in the world run by men.
The Most Famous Female Gamblers
We have researched pretty well to provide you a list of prominent female gamblers who have broken the stereotypes when it comes to gambling. Read on!
Judy Bayley – First Lady of Gambling
Judy Bayley, also known as the first lady of gambling by many is a prominent female figure in the world of gambling. She was born in 1915 in Dallas, Texas, and was the first-ever woman to solely own and run a hotel-casino. Due to this, she was named a gambling lord in 1964.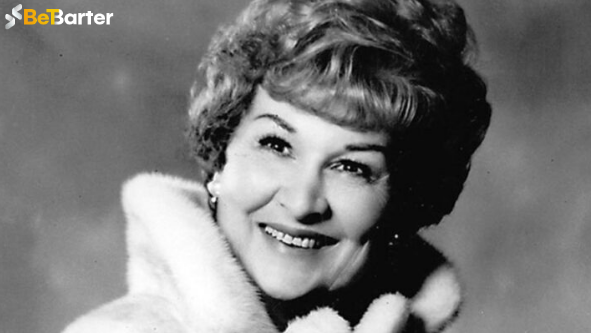 In 1956, she and her husband opened the Hacienda Casino in the land between Las Vegas and Los Angeles. But, unfortunately, in 1964, her husband (Warren Doc Bayley) died. After her husband's death, Judy took over and operates the Hacienda hotel and casino all by herself.
It was certainly not easy for Judy as her husband had left behind several casino debts and other problems to keep the casino afloat. Moreover, she even lacks formal training in business management.
However, despite all these circumstances, Judy achieved significant success due to her love and devotion to her business. One of her many successes was that she brought the first Live Keno, a popular lottery-like game, to the Strip via the Hacienda Casino.
Judy passed away in 1971 at the age of 56, after making a remarkable name in the history of gambling.
Lottie Deno – Poker Queeen
Another well-known gambler was Carlotta J. Thompkins, also known as Lottie Deno. Born in Warsaw, Kentucky in 1844, she achieved recognition for her skills of playing poker.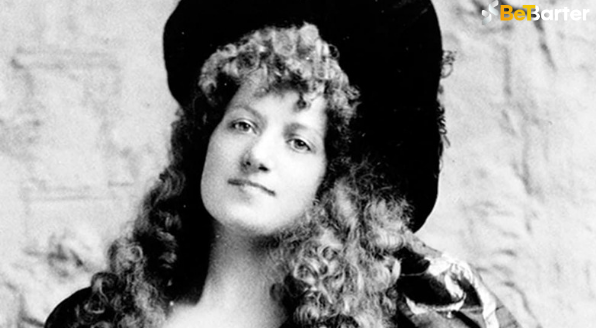 Deno earned the title of the Poker Queen after she beat the legendary player of the period, Doc holiday who was a professional poker player and gunslinger.
Lottie Deno was born to a rich family and her father was a wealthy racehorse breeder and a gambler. She learned the tricks of the trade from her father. After her father died, Deno and her family lost everything.
She then started to play poker on riverboats along the Mississippi River. During this time, Carlotta earned the nickname Deno, which means money in Spanish. Soon, she fell in love with the fellow gambler, Frank Thurman, and together they visited saloons across America playing cards.
After living such nomadic life for few years, she quit gambling and donated her money to charities. Then, Deno started living a calm life in Deming, New Mexico and died at the age of 89.
Claudine Williams
The third person on our list is Claudine Williams. Born in Louisiana in 1921, Claudine has left a notable footprint in Nevada's gambling history. Before she was 21 years old, she owned a gambling club in Texas and became the youngest woman to do so in Texas.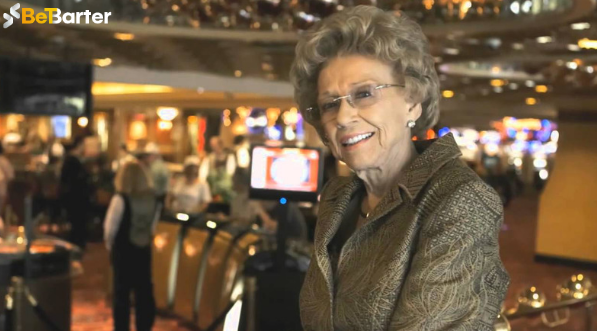 Claudine learned strategies about business from an early age, by helping her mother in a local cafeteria. Later, she headed to Texas and started learning everything about the gambling industry and its games from several remarkable gambling professionals.
In the 1960s, she eventually moved to Las Vegas with her business partner and husband, Shelby. It was there they made a deal with Howard Hughes (one of the richest men in America) and ended up founding the Holiday Casino.
After which, Claudine became the first-ever woman in Nevada to own a female casino strip club. Once her husband died, she took all the responsibilities of the casino and manages to run it very well. 
Claudine became the first woman to serve as a bank board director chair. Apart from this, she was also the first female President of the Las Vegas Chamber of Commerce.  She gained immense love and fame for her work in the development of gambling in Las Vegas.
Moreover, she is also famous for her contribution and various donations to local charities, different education projects, and universities.
Alice Huckert – Poker Alice
Alice Huckert is a legendary card player from the Old West. Apart from being a famous poker player, she is also a bootlegger, brothel owner, and a three-time widower. Alice, better known as Poker Alice, was born on February 17, 1851, in Sudbury, England.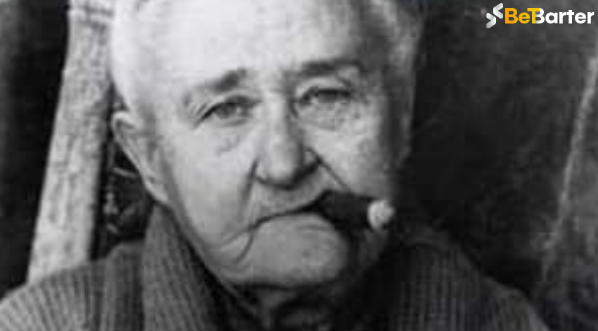 Alice moved to Virginia, USA, with her parents as a child and there she met her first husband, Frank Duffield. It was Frank who introduced her into the gambling world. She soon mastered all the tips and tricks of poker, and then both started to enjoy playing poker together. But their marriage ended shortly after her husband's mining accident at work.
After Frank's death, Alice turned to poker not only for fun but to support her financially. Soon she became very famous for being quick at counting cards and odds of a game. She was also renowned for her fashionable looks.
In 1910, she opened up her saloon and Poker's Palace in South Dakota. When the soldiers tried to break the rules at one of her establishments, Alice allegedly shot a man dead and gravely injured another.
She was arrested, but her conviction was overturned after claiming self-defense. It is also rumored that she used to carry a .38 revolver for her safety after her every win.
Alice, the professional woman gambler, has succeeded to make an important impact in a male-dominated industry. She led an exciting life until she passed away in her late seventies.
Annette Obrestad – Youngest Female in World Series of Poker Tournaments
The famous female gamblers list will be incomplete without mentioning the name of Annette Obrestad. Many of you might be familiar with her name through her social media platforms, like the YouTube channel, where Annette shares makeup-related content and beauty tutorials.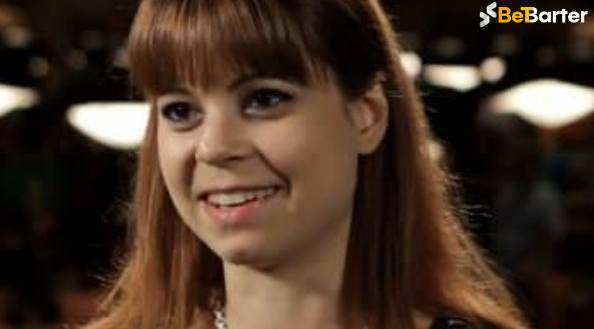 Born in 1988, Annette is a Norweigan poker player and she is an upcoming poker star. Annette started to play online poker at the young age of 15 and have already won millions of dollars by playing poker before she turned 19.
Initially, due to her underage, she didn't have any way to deposit money on her online account. So she started to play poker tournaments with no entry free. Later, she started to wager using her parents' credit card to register to play different online poker games.
Annette then started making money by winning poker games. During 2006 and 2007, she won over $1 million on the website Poker Stars. After that win, many of the poker sites have ranked her among the top 100 online poker players in the world.
Moreover, she has also won the World Series of Poker Europe bracelet in 2007, the day before her 19th birthday and she is the youngest player to do so.  This win rewarded her with $2 million on that day.
In 2008, she was listed on 51 positions on pocketfives.com, a prestigious site that listed the most successful online poker players.
Annette was also famous for wearing sunglasses at the casino while playing. She wore glasses to hide her facial expressions. Currently, though Annette appears rarely on poker tables, she has never retired from online gambling officially.
As per the reports, Annette's total winnings exceed $3.9 million. Her wins and success at young age clearly show that she is an amazing poker player.
She is also known by her nickname "The Huntress" or "Annette_15".
The Bottom Line
To wrap up, hope their success stories motivate you in positive ways, like most of the present female gamblers across the globe. Over time, many females have achieved huge success and have won many auspicious gambling tournaments in the world.
So, next time, whenever you find the woman on the casino table, take them seriously, as she may be the next gambler to make her name on the world's famous gamblers list.
Moreover, these are just a few famous gamblers that have made a name for themselves in the gambling world in both land-based and online casino. Apart from the above-mentioned female gamblers, there are still many women that have achieved success in the gambling world.
If you want to follow their trend and want to become the next gambler and be mentioned on similar prestigious list, then test your luck now. Due to modern technology, now you don't need to go spare your precious time and visit the casino. You can simply stay at home and gamble whenever you want.
For gambling, you can choose our site BetBarter, India. We offer all the casino games like Blackjack, Baccarat, slot games, live casino games, and many more.
Additionally, we offer various welcome and promotional bonuses for our players. BetBarter family wishes you All the Best for all your upcoming gambling games.
Enjoy betting!