How to Bet on League of Legends?
League of Legends (LoL) is one of the top esport games available for betting online. Betting on league of legends matches is as easy as rotating a fidget spinner. However, we recommend you not to rush and know the basics of the League of Legends betting market.
Once you understand the existing betting markets and their working mechanism, you will gain the confidence to entrust your bet to the teams that can resonate with your decisions.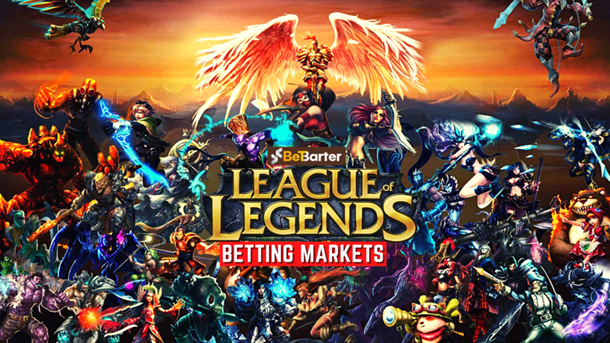 Now it's time to know the secret recipe of being a successful LoL betting enthusiast. For that, you should grasp the concept of LoL betting markets that we have discussed in the below section.
Side Note: If you want to bet on IPL 2021 this September, we recommend reading free IPL betting tips on our blog site.
LoL Competition Markets 
Although LoL Competition Markets are very straightforward on paper, they require little more time to understand.
If you want to bet money on League of Legends competition markets and win substantial money, first you need to have a clear idea about the team's average performance.
Tournament Winner
The "tournament winner" market, as the name suggests, is for betting on which League of Legends team will win a certain event.
For example, in the LCK Summer 2021, you picked Cloud9 as the prospective reigning champion above the other nine teams in the competition due to their new team makeup.
You will win your bet if Cloud9 advances to the LCK Summer 2021 Playoffs Finals and become the winner.
You lose the wager if they are eliminated from the competition.
League Winner
A "league winner" market considers whether the League of Legends team finishes first in a tournament or league.
For example, suppose you chose to wager on LCK representative T1 to win the League of Legends World Championship.
To make a successful wager, T1 must win the Grand Finals versus other competing teams during the Knockout Stage.
If any other team wins the Grand Finals, all bettors who bet on that team will win.
LoL Match Market
Outright Match Winner
It is a simple bet where you have to entrust your money on the team which you think will win an LoL match. The match could be best-of-three or best-of-five match.
Maps Total Over/Under
It refers to how many games two teams have to play on best of 3 or 5.
Correct Score
Here, you have to guess the correct score between two teams. Your job is to predict the end score.
Handicap
In handicap betting, there will be a virtual disadvantage given in the odds of the favourite team, the team that is likely to win the match to even the field. Here you have to bet predicting whether the odds set by the bookmaker comes right for your chosen team.
Most Kills
You simply have to predict which team earns the most kills in a single match
Total Kills
Here, you have to predict whether the total number of kills in a match will be over or under the number set by a bookmaker.
First Dragon Slayed
Successfully predicting which team will first slay the dragon.
First Inhibitor Destroyed
Refers to which team will destroy the enemy inhibitor first.
First Tower Destroyed
Successfully predicting which team destroys an enemy turret first.
First Blood
It is an interesting type of bet where you bet on the team that claims first blood or gets a first kill in a match.
First Team to Get n Kills
It is simply a process of betting on a team to get the n number of kills. Here, n can be any number.
Bottom Line
Hope you are ready to drive your warrior heart to the best online betting India casino to start lol betting picking your preferred betting market.  If you want to revise the information next time, bookmark this page and refill your understanding whenever you want.
Always bet on a licensed, reputed and safe esports betting site in India such as BetBarter India.
Don't pour all your hard-earned money in the hope of winning more. Allocate the betting budget and avoid using emergency funds.
Best Wishes!