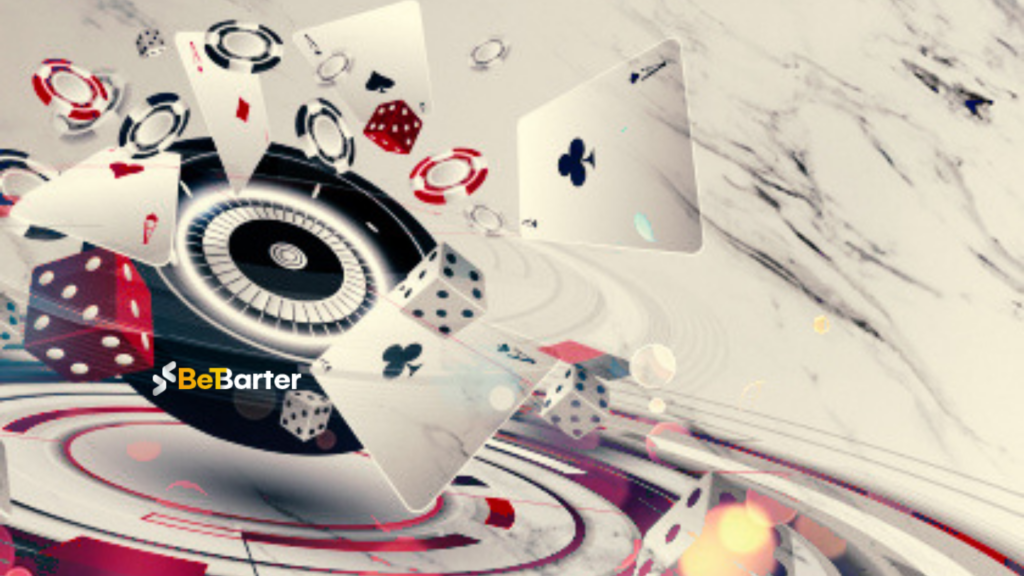 Caribbean stud poker is one of the most challenging and rewarding casino games. Despite having the terrible house edge, the game offers astonishing payouts in the form of progressing jackpot.
Due to this, many poker enthusiasts in India take up the challenge and immerse themselves in its exciting gameplay.
Many casino pundits suggest you avoid this game because of its massive house edge of 5.22%. While we cannot deny this fact, one shouldn't turn a blind eye to its other advantages.
Considering its house edge and other factors, we thought of digging into the game and we came to conclude that the payout of Caribbean stud poker isn't as bad as it initially seems.
With a better strategy, you can lower the house edge and bring the outcome in your favor.
Here in this article, we've provided you with insights into the payout of Caribbean stud poker and other factors.
Moreover, we've also offered some best strategies to improve your winning chance.
So, let's dive in!
Note: If you are a beginner and Caribbean stud poker is not something you want to begin with, then going over basic Andar Bahar winning tricks and hitting live Andar Bahar tables could be an ideal option.
Why the house edge does not do justice to Caribbean Stud Poker
The house edge of the Caribbean Stud Poker is mentioned as 5.22% which is obviously not low. However, this house edge figure only considers the ante bet. Caribbean Stud Poker features not just single betting round, but multiple rounds.
In the game, any player is likely to raise the bet quite often throughout his/her gameplay. So, the house edge should consider additional raises too, and not just ante bets.
You might be wondering why the house edge figure does not consider additional raises. It is because it is hard to determine the exact number of times a player raises. So, the listed house edge of Caribbean Stud Poker only takes ante into consideration. However, you can get an idea of your winning chances by checking the element of risk of Caribbean Stud Poker.
Element of Risk of Caribbean Stud Poker
Element of risk can be used to assess the winning chances for games that feature multiple betting rounds like Caribbean Stud Poker. Since this poker variant contains two betting rounds: ante and raise/fold betting round; the element of risk can be applied in this game.
According to Michael Shackleford who came up with the term "Element of Risk", a player will raise 52.23% of the time in the Caribbean Stud Poker under optimal circumstances. In other words, a player will wager an average of 2.05 units in each round.
Considering the element of risk, the house edge of the Caribbean Stud Poker is 2.56%. So, the payout percentage of the game is really not that low.
Although the house edge considering the element of risk of the game is not as low as that of Blackjack and Baccarat, this is better than roulette, Sic Bo, and other slots. So, Caribbean Stud Poker is a much more playable game when the element of risk is taken into consideration.
Strategy for Caribbean Stud Poker
The game of Caribbean stud poker is pretty straightforward, so is its strategy. Once you get hold of the card, all you have to do is to decide which hands to hold and which hands to fold.
It is recommended to follow two simple tips when you look at your cards.
Keep playing with any pair or better hands as you stand a chance to win.
Don't make any attempt with the cards weaker than Ace-King. Just fold these hands instantly and be prepared for the next round.
Well, if you get an Ace-King, you have to follow another strategy to lower the house edge to bring the outcome in your favor. Here're the steps.
If the dealer reveals any cards between a 2 and a Q while you are holding the cards of the same rank, then raise.
If the dealer reveals Ace or a King and you have Queen or a Jack in your hand, raise.
If your hand contains a Queen and the face-up card of the dealer is lower than the fourth highest card in your hand, then raise. (i.e. Only raise in the condition if you are holding A, K, Q, 9, 2 and they're revealing 7)
By sticking to this simple strategy, you won't be risking anything more than what the house edge is.
As mentioned earlier, the house edge of Caribbean stud poker is higher than Blackjack, three-card poker, and even Texas Holdem, so don't expect the house edge to come anywhere near to a breakeven point with this strategy.
Caribbean Stud Rules
You begin each round of Caribbean Stud by putting out an ante. You can also put an optional side bet at this time.
Following that, the dealer will hand you five face-down cards. They will be dealt four face-down cards and one up card.
After evaluating your cards, you may decide whether to raise or fold. When raising, you must wager double your ante.
The dealer and you then flip over all of the face-down cards and the hands will be compared. For a dealer to qualify, the dealer hand should hold at least A-K or better, with the lowest-qualifying hand being A-K-4-3-2.
If the dealer does not qualify, you will win even money (1:1) on the ante and the raise.
You lose both the ante and the raise if the dealer qualifies and wins the hand.
You earn even money on the ante if the dealer qualifies and loses.
Meanwhile, the increased payment is determined by the casino's paytable.
A typical Caribbean Stud pay chart for increases is like follows:
Royal Flush – 100:1 payout
Straight Flush – 50:1 payout
Four of a Kind – 20:1 payout
Full House – 7:1 payout
Flush – 5:1 payout
Straight – 4:1 payout
Three of a Kind – 3:1 payout
Two Pair – 2:1 payout
Anything Else – 1:1 payout
Bottom Line
You will indeed be at a great advantage if you are willing to risk substantial money in the pursuit of hitting the jackpot, but in the game of uncertainly, both the seasoned and novices stand a chance. So it cannot be said whom the Lady Luck choose.
However, the high rollers and professionals are always at the upper hand. And if you apply the tips and strategies mentioned above and play at the best online casino in India then you have a big opportunity to strike a fortune at Caribbean Stud Poker.
Remember BetBarter India for playing Caribbean Stud Poker and other popular poker variants. Register now and enrich your online poker experience!
Best Wishes!