"Dhoni is the best caption I have played under." – Sachin Tendulkar
Captain Cool "Mahendra Singh Dhoni" – India's Cricket Legend
The legendry cricketer of India Sachin Tendulkar heartfelt remarks about MS Dhoni reflects the grandeur of the persona who changed the face of the Indian Cricket.
One of the most destructive batsmen of the world, MS Dhoni is an Idol of many cricket fans across India. He is also one of the phenomenal wicketkeepers and incredible team leader who have got blazing fast hand behind the stumps.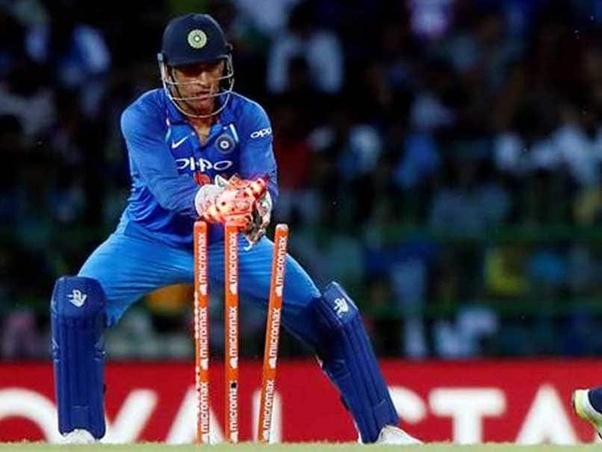 His magnificent strike against the Srilankan bowler in the 2011 world cup finals is still fresh in our mind. The whole country cheered and celebrated with him when he led India to a world cup victory after the hiatus of 28 years.
It is sad to say that the same guy, who won millions of heart playing for the Indian cricket team, is leaving a void in world cricket through his retirement.
Widely known as 'Mahi Bhai' or 'Caption Cool' among his teammates, fans, and member of the cricket fraternity, his skill to maintain composure in the toughest of moments is revered by all.
An enigmatic and unflinching Ranchi Born Cricketer MS Dhoni made his debut for India in 2004. And during the next 15 years, he became a person who made 'unhoni ko honi' and achieved everything a thriving cricketer would ever dream of.
MS DHONI International Career and Records
So far he played 90 Test matches, 350 one-dayers, and 98 T20s before bidding adieu to international cricket.
And under his leadership, India lifted an Inaugural edition of the ICC T20 world cup in 2007. Likewise, he succeeds to etch his name in the heart of millions of Indian cricket lovers by captaining India to win ICC Men's Cricket World cup trophy in 2011. Following the third success, he captained Indian team to the 2013 Champions Trophy Title in England.
Apart from being the only caption to win all three ICC limited over titles, he has also a record of India's longest-serving Test captain who led India to number one in the ICC Test Ranking. Similarly, he has earned several accolades for his remarkable performance as a cricket player for the Indian team.
He was ranked number one in ICC ranking in April 2006 for being the best ODI batsmen. He also won ICC one-day Player of the Year award in 2008 and 2009. Similarly, he has been honoured by the Indian government by prestigious title Padma Shree in 2018, and Padma Bhusan in 2018.
His remarkable self-control and an ability to change the pace of the match with his majestic shots will never be forgotten. His calm and cheerful demeanour during the game has inspired many youngsters to remain positive and relaxed in time of dire circumstances. In his career, MS Dhoni has given an opportunity to many young cricketers to shine and leave their imprints in the national matches.
He always had an answer in his head. If plan A didn't work, he uses to switch to Plan B and C, trying every option to bring his team in the brink of victory.
Captain Cool Last World Cup
The 2019 world cup semifinal against New Zealand was the last match Dhoni played for India. After that, fans didn't see him much in the field. The BCCI decision to exclude his name in the bilateral series irked his fans and followers. However, people speculated Dhoni's return in the field to see his famous corkscrew on-drive and unique 'Helicopter Shot'.
While it is not possible to see Dhoni's performance in National matches, we may soon see him in the upcoming money-spinner IPL series hitting magnificent shots and showing his tactical gameplay. If you are a fan of online IPl betting, then it could be the best moment to find best online casino sportsbook such as betbarter.com to place your bets on Dhoni's team Chennai Super Kings.
Dhoni achievement as a cricket player for Indian cricket team is unparalleled. More than that, his contribution in transforming the Indian cricket with new and innovative approaches is commendable.
Merely Trophies don't make you legend. You also need to have trust, hope and belief in yourself that makes you an exemplary person. While some people may not consider Dhoni as a legendary player, but remember that good player win races, great ones break records, but the legends change the game.
Dhoni was undeniably the game-changer for India. And the upcoming generation will not forget his name. Dhoni is not just a name; it is an epitome of hope, resilience, and determination.
Read More: Cricket Betting Tips and Prediction