Due to the continuous advancement in technology, the world of casinos is also changing. Nowadays, Indian casino enthusiasts do not need to travel to reach a casino house to play casino games in the hope of winning money. They can easily access online casinos and play various games such as slots, live casino games, craps, 5 dice duel, etc.
Online casinos are also progressing year by year along with the technology to provide better casino and gambling experience to people as possible. Various technologies have been deployed or considered for the betterment of online casinos in India. One such technology is voice control technology.
In this blog, we'll discuss voice control technology and how it can benefit the world of Indian online casinos.
What is Voice Control Technology?
In simple words, voice control technology is the technology by which mobiles, smartphones, computers, and other devices are controlled through the voice of a person. It is a type of voice recognition technology that allows users to perform operations such as calling a phone number, searching music, locating nearby places, etc. easily by just making voice commands instead of using hand.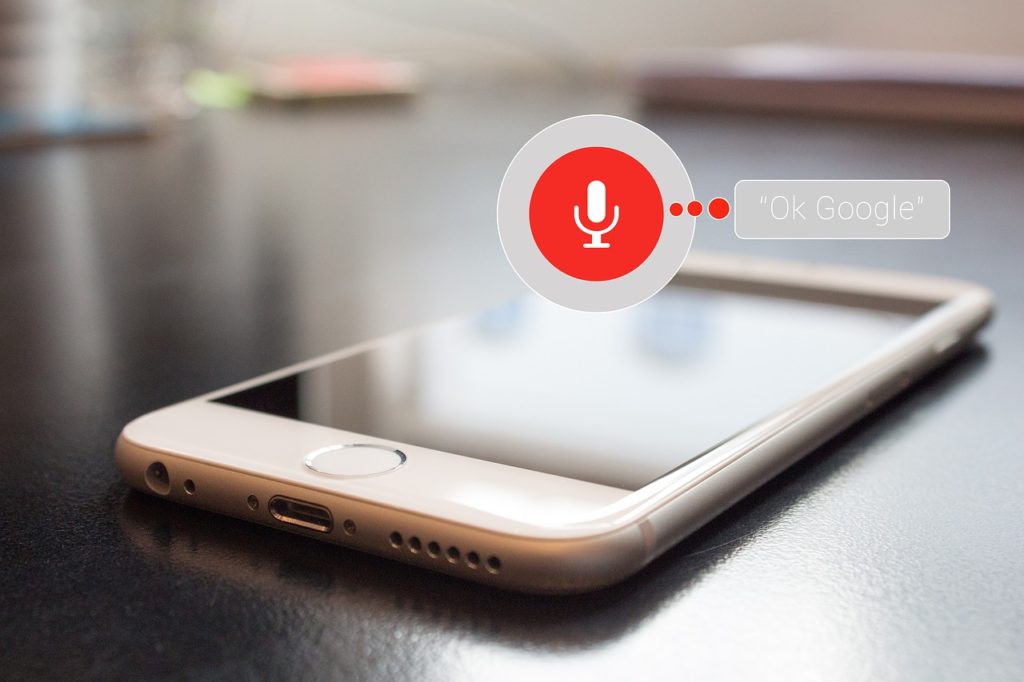 You might be already familiar with voice control technology if you have used iOS Siri, Microsoft's Cortana, or Google Assistant. They are some of the popular applications that use voice control technology.
With Voice Search facility, users can easily search what they are looking for by speaking instead of typing. More and more people are using such facilities to search online.
Voice-Controlled Games in Online Casinos
The voice control technology is still new in the world of online casinos. It is in its infancy stage and there are not many online casinos providing casino games with voice-controlled features at present.
However, the use of voice-controlled features in casino games will rise in the future as technology gets improved. Voice control technology can take the gaming experience to the next level by making it more immersive. With this technology, players can search and place bets using their voice commands easily.
Benefits of Voice Control Technology to Online Casinos
Voice control technology can benefit online casinos in many different ways. Let's go to the major benefits of voice control technology to online casinos.
More Accessible
With voice control technology, online casinos can expand the accessibility of their casino games. Almost everyone will be able to learn and enjoy online casino games. Physically and visually challenged people can also play games using voice commands from homes without the need for extra accessories.
Easy for Beginners to Search Games
There are numerous online casino games available these days. Even the game with the same name can have numerous variants. Some people who are new to online casinos might not be able to search for the particular game they are looking for easily via their websites.
So, if the Voice Search feature is used, then beginners can easily search and play the casino game they are looking for.
Multi-Tasking
In today's world, most people have a busy life and they have a limited time within which they might have to do multiple tasks. With voice control technology, players don't need to use their hands and they can use them for some other tasks while placing online bets.
For example; you can do your dishes and during that time, you can use the voice-controlled feature to search the best online casino slots and place your bets unencumbered. You can perform other tasks while placing bets and you don't have to miss anything on your game. However, the attention on the screen is still required for the voice-controlled games.
Voice-Controlled Games Save Time
Another benefit of the games with voice control features is that it saves a considerable amount of time for casino players. Using voice commands, they can perform operations on the screen. This saves time that is spent in typing at a laptop or clicking on a screen of a smartphone.
Also, the navigation within the online casino site can be faster with the use of voice control technology. A punter can easily jump from one page to another page using voice commands, and they don't have to search on the navigation menus.
One Step Closer to full VR Gaming
With the use of voice control features in casino games, it takes online casinos one step closer towards virtual reality. Virtual reality (VR) casinos are the future of online casinos and they use VR technology to make the gaming experience as real and exciting as possible.
With VR casinos, players can play casino games at their private virtual room that resembles a real (land-based) casino environment with the use of 3D graphics and 360-degree video. Voice control technology can be used in online casinos to communicate with the system, dealers, and other players. It can make online casino gaming even more immersive to players.
Conclusion
In conclusion, voice control technology has a lot to offer to online casinos. It can expand the accessibility of online casino games, make searching games easy, support multi-tasking, save the time of players, and bring online casinos to one step closer to VR.
The voice control technology is still new and the online casino industry is looking forward to the casino games with voice control features. If everything goes as expected in the field of voice recognition technology with improvements, most of the Indian online casinos will offer voice-controlled games to players in the future.
Read More: Latest Football Gossip News