Volatility is a common term that comes frequently across online slot games. However, most players are still confused with volatility and another term that is also related to slots i.e. variance.
Both of these terms are important for slot players to understand and an in-depth understanding of them can boost player's profitability and help players make the most of their bankroll.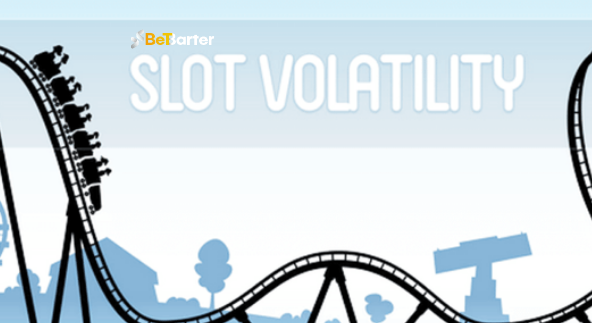 So, what is slot volatility? Is there any difference between volatility and variance? What are the high volatility and low volatility slots?
Confused? No worries!
We're here to solve all your queries about slot machines' volatility. We will discuss everything you need to know about slot volatility and slot types based on volatility in this article. After reading this article, you will able to find out the right slot volatility that suits your playing style.
Ready to roll? Let's dive in!
What is slot volatility?
Well, volatility in slots simply indicates the amount of risk involved with a slot machine. In other words, slot volatility describes how often you are likely to get winning combinations in slots and how much you can expect the size of your wins.
There are five different types of slots based on volatility. They are high volatility, medium-high volatility, medium volatility, low-medium volatility, and low volatility slots. However, among them, we will discuss two common types: high and low volatility slots thoroughly as we proceed further.
Volatility and Variance
Based on the intention of the use of the terms volatility and variance in the gambling world, there is no difference between them and they are used interchangeably. The term variance was initially used in poker games. And with time, this term also entered the world of online slots.
On the other hand, volatility is the term that is mostly used in finance to figure out financial tools. The meaning of volatility and variance is similar. Yet, the use of volatility is more common in slot games.
If you want to go in-depth, then these two terms are slightly different. Volatility is used to indicate how frequent and how big your winning slot payouts will be and it assesses the risk involved in a gaming period of short time.
On the other hand, variance indicates the distribution of slot winning combos in the long term and it shows the deviation of the RTP (Return to Player) of a slot.
Return to Player (RTP)
If you are a slot lover, then it is important to be familiar with the return to player or the payout percentage. RTP of a slot is the percentage of money wagered in a particular slot game that will be given back to its customers over time. It is usually expressed in percentage.
Let's illustrate RTP with an example. A casino game with an RTP of 96% means the casino pays $96 as winnings on the game for every $100 wagered.
Thus, the higher the RTP, the better for the player as games with higher RTP provide a higher chance of winning. Also, the winning payout will be larger.
The RTP varies from one game to another, some game has RTP of 85% while some may have high RTP up to 97%. The modern casino games are mostly designed with a low RTP of 96 and a high RTP of 98.
Types of Slots based on Volatility
High Volatility Slot Machines
If you love taking risks in gambling and want to chase big wins, then opt for high volatility slot machines. In high volatility slots, though the chance of hitting a winning combination is quite small. But when you land on the winning symbols, the winning payout is often huge.
Thus, choose these games if you are patient and have a high capital to continue spinning for a longer period without a significant win.
Moreover, these games suit those players who enjoy games that offer the chance for massive wins. Therefore, play these games hoping for a long-term reward in mind, as one single win can instantly make you a millionaire. Lastly, their huge payouts that can mostly be 3,000-10,000 times than the player's initial wager makes them worth playing high volatility slots.
High volatility slots – the pros and cons
The main benefit of the high volatile slot machines is their huge payout potential.
The game is filled with thrill and a lot of excitement as the reel revolves around these slots.
However, the huge payouts of high volatility slots are often infrequent.
The game requires a high bankroll, and sometimes players might even quit the game without enjoying the taste of success. High volatility slots do not suit those players having very limited bankrolls.
Popular High Volatility Slots
Some of the most popular high volatility slots are:
Good Girl Bad Girl with RTP of 97.79%
At the Copa with RTP of 97.42%
Lost Sphinx with RTP of 97.01%
Book of Dead with RTP of 94.25%
Dead or Alive with RTP of 96.8%
Low Volatility Slot Machines
Low volatility or low-variance slots are those games that offer players more chances of frequent wins, but the payouts are often smaller. However, these games are connected with high RTP and many bonus features.
These slots aren't as exciting as the higher volatility games, but the fact of their regular payouts makes them appealing to many players. Thus, they are mostly enjoyed by the bettors who want lots of action and bonus features and aren't concerned to win a life-changing fortune.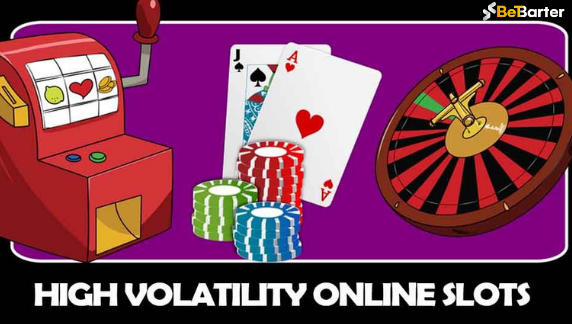 These games perfectly match for players with a limited budget and who are not willing to risk more. The risk is less in low volatility slots due to their frequent smaller payouts.
If you are one of them and want to enjoy the fun slots deliver, then it is worth seeking out low volatility slots. Moreover, the game is perfect for newbie players who want to learn the basics of slots. For your convenience, we have listed some of the best low volatility slots below, you can try them out.
However, just remember low volatility slot games will never make a person a millionaire as these games lack the features of a massive jackpot.
Low volatility slots – the pros and cons
The main advantage of low volatility slots is that they offer regular wins within a short time frame. So, the risk of players losing is lower.
The next thing is that low slot machines are even for players with few dollars of capital.
They perfectly suit beginners as the game allows them to learn the slot's rules with minimal amount.
The disadvantage of playing low volatility slots is that they do not offer massive returns. The highest payout that you can expect with low volatility slots is between 500-1000 times your bet amount.
Best Low Volatility Slots
Some of the best low volatility slots are:
Big Bad features a 97.31% RTP
Agent Jane Blonde Returns features a 96.6% RTP
Sugar Pop 2: Double Dipped with an RTP of 96.42%.
Cash of Kingdoms features a 96.28% RTP
Starburst features a 96.10% RTP
Which one to select high volatility or low volatility slots?
When it comes to volatility, many players always ask which type of slot is more worth it to play. The answer to that question completely depends on what type of gambler you are and your gaming preference/style.
In comparison to slots, both these types have advantages and disadvantages. Some players favor low volatility sots as they have a limited budget and enjoy steady payouts.
On the other hand, others prefer high volatility slots and are perfectly fine with fewer wins as they aim to trigger the huge jackpot.
So, know what type of gambler you are and choose the type based on your preference, gaming style, and bankroll.
Moreover, if you want to enjoy both these types of slots, then we would recommend you to choose slots that have higher values of RTP.
How to choose the right slot machine volatility for you?
Though casino game designers don't give out information regarding volatility to players, there are still few ways that can help you to choose slots with the right volatility.
The best approach is to spend some time playing the particular slot game for free before risking real money. The more you spend the time, the more you will become familiar with its gameplay, payout, and its size. If you have to spend more time for wins, then the payout will be ultimately bigger. And if this happens, it clearly indicates the type of slots as only high volatile slots reward you with high prizes.
Another way is to study the payout tables of each particular slot. This information is available along with the rules.
Finally, check the Return to Player (RTP) rate of the slot. The higher the RTP rate, the higher the chance of beating the odds. Ideally, online slots with low volatility tend to have more RTP than high volatility slots. On the other end, high volatility slot machines have lower RTPs.
The Bottom Line
To wrap up, the best type of slot volatility depends on your preference and bankroll. If you've money to spare, then bet high, take the risk by trying your hand at the higher volatility slots.
And, if you are playing for fun or to spare time with a tight budget, then better stick to the bonus and frequent rewards of low volatility slots. If you want to keep both sides in balance, you can go with slots with medium volatility.
But before you start wagering for real money, we recommend you to start with the free versions as playing games without investing a penny will help you make a wise judgment. For enjoying the demo version of slots or playing slots for real money, you can always choose our site BetBarter, India.
At online casino India – BetBarter India, we have all types of slots and we update our games list frequently by adding new releases as they come. So, visit the page and try some games for fun.
Good Luck! Enjoy Spinning!