Are you an admirer of the classic fruit slot machines? Whether you play in a real hall-based casino or on an online site, slots are a key part of the gaming experience. Ask people what casino games they would like to play and most of them will mention the classic fruit slots. The fruity slots with bright colorful fruit symbols still remain one of the most popular casino games as ever.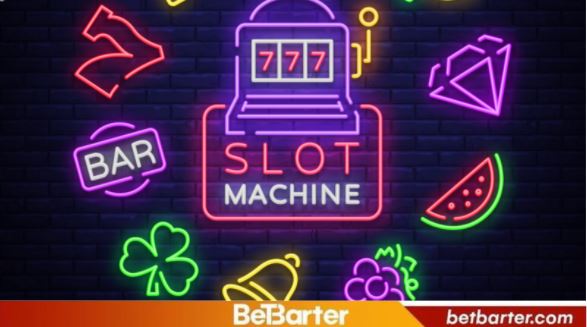 For those who want to play fruit slots but don't know which game to choose, this article will provide you the list of the top 8 fruit slots to play in 2021. These games have a high return-to-play percentage and offer the best visuals and graphics. There is plenty of game to choose online and you can take your pick of the very best out there by checking its features below.
So, let's get started!
Best Online Fruit Machines of 2021
Fruit-themed slots have been a reliable source of fun and prizes for decades. Whether you are looking for pub fruit free play kind of experience or wish to play for real money, we have got you covered.
These popular fruit slots can be a great introduction for new, inexperienced players. These are super uncomplicated, exciting, and fun games that you can enjoy alone or with your friends. Thanks to their offered promotional bonuses and often-good RTP that enhance the game experience.
1. Fruit Zen Slot
Fruit Zen slot is one of the most popular fruit slots out there, with a number of bright fruit symbols such as oranges and cherries that are set against a tranquil background. You will also see a standard fruit slot interface at the bottom.
Fruit Zen Slot, launched by BetSoft is a stunning video slot game having a 5×3 grid (5 reels and 3 rows). Its serene pattern and relaxing music will transport you to a tropical island.
This slot game of medium variance will offer you 10 paylines and has an RTP of 97.30% that is great to get started with.
Your max win with this fruit slot is up to 200,000 credits, which is sure to make a huge profit.
Try out this video slot for a truly relaxing and fun experience.
2. Berryburst Slot
Berrybrust slot is another most admired fruit slot game. The game is lit with a lot of colourful fruits set against a red background.
Berryburst, launched by NetEnt, takes you back to the golden age of fruit machines. This online fruit slot offers an authentic theme of fruits and berries. With a solid RTP of 96.56% and a low-medium variance, the game provides a great opportunity for players to get the best possible edge against the house.
This classic fruit slot features a strikingly high-quality soundtrack and detailed graphics that complement the exciting, colourful environment of the game.
Berryburst being quite similar to Starburst has become one of the most popular online slots of all time.
3. Fruit Mania Deluxe
Fruit Mania Deluxe is a decent fruit slot game offered by Wazdan as a new and improved version of the original Fruit Mania slot. The slot comes with a solid RTP of 96.59% and other exciting features including blocked reels and bonus rounds like a free spin.
The game is played over a 3*3 grid and it also offers a lottery side-game in case you might want to play. This slot game is full of conventional fruit symbols.
One of the great things about this fruit slot is that it does not ask you to collect symbols on any payline to win the price. You will see all the symbols behaving like scatter symbols and they trigger payouts in any position. You will generally need at least four matching symbols to activate the price.
Though this game might look like a regular fruit slot, it is more than that. If you are looking for a classic game with exciting bonuses, the Fruit Mania will be a game to consider.
4. Fruit Spin
Another great fruit slot innovated by NetEnt, the classic Fruit Spin slot is perfect for any slot lovers like most of their games.
The graphics are very dazzling and the features are so numerous that they will keep you engaged for hours. The dazzling symbols of jewel-like fruits are bright and shiny and you would just want to keep breaking them all.
The game will benefit you by offering an impressive RTP of 96.84% and incredible bonus rounds.
The fruit slot machine is available for free and for real money. If you have never played Fruit Spin, it is time you should try it out now.
5. Fruit Case
Fruit Case game provides the cutest, cartoonish fruit symbols that most players are going to love. The casual game can make players both happier and relax while getting paid by it.
The game features a standard format of 5*3 layout and the design of this game will remind you of Angry Birds with a piece of fruit.
With an RTP of 96.42%, it offers an incredible house edge. Being an interesting variation of the traditional fruit slot, the game uses the Avalanche feature (also known as a free fall win feature). This feature will allow the symbols to fall into place from the top of the screen out of random and when a winning combination of symbols lands, those symbols will be squashed and then disappear. The feature will keep on removing and replacing reels symbols till no new winning combinations are formed. This feature will create winning combinations spontaneously.
If you get a chance to line them up, the fruit will be squashed to make some juicy winnings. And if your payline comprises a Wild symbol, then you will crush even more credits out of these funny fruits.
6. Juice 'n' Fruits
Juice 'n' Fruits is one of the most fun fruit slots you can ever find. This medium variance slot comes with a refreshingly simple layout of 5×3.
Designed by Playson, the game has an RTP of 94.98%, making it suitable for both new players and advanced players. It has a simple and clean design, with a deep jungle theme and no gimmicks or tricks.
Players can win across 10 paylines with a healthy jackpot of 100,000 credits. And with its unique "guess the card" format, Juice 'n' Fruits stand out from other fruit-themed slots.
7. Opal Fruits
Launched by Big Time Gaming, Opal Fruits is a fun fruit-themed game that features fairly standard six reels and three rows. Its lights, sounds, vivid colors, and detailed graphics alone can provide hours of entertainment.
It consists of an additional Triple Reaction feature that will give you 5,625 ways to win, making winning symbols blow up into extra payouts.
This fruit slot machine has an RTP of 96.75 and bonus rounds like free spins that can activate an "unlimited multiplier". This feature will allow you to get 36,000 times of your stake.
Each of these features will help you to win more and often. And is accessible for all players looking for good payouts, without much risk.
8. Jammin' Jars Slot
Jammin' Jars is another online fruit-themed game in our list. The game is a masterpiece designed by Push Gaming. The slot has a huge grid of 8×8 reels, which will give you vibes more like Candy Crush than a traditional fruit slot machine.
Packed with tantalizing fruits and berries, this game will make you want to visit a farm stand.
It has an RTP of 96.83%, with a high variance that is perfect for any advanced and new players. Its huge paylines and plenty of bonus features will give you an even better chance of big payouts. The bonus features include free spins with multiplier wilds. Give Jammin' Jars a try and get a chance to win a big profit.
Why are Fruit Slot Machines so popular?
The popularity of online fruit slots comes from various factors such as:
Fruit slots have plenty of options to play.
They have a simple game design and a great paytable.
Fruit slots have a long historical legacy.
They offer uncluttered game mechanics and often favourable RTP.
Fruit slots are very straightforward and simple to understand. With small number of reels and paylines, there is little to no room for confusion. The fruity symbols of cherries, lemons, watermelons, etc. are very commonly used in the slot games and they have become classic in their own.
Their simplicity makes the game perfect for any beginner and advanced player. It offers a very casual and peaceful gambling experience with its vivid music, amazing graphics and colors and big payouts. There is no replacement for the good old classic fruit slot games.
Another reason why fruit slots are so popular is due to their favourable RTP. The best fruit slot games have very high RTP (Return to Player) values of about 96.00% that is high enough for players to make good money.
Tips for playing Fruit Slots
Now that you have learned about the top fruit slot games, let's look at the few helpful slot tips that can make your gambling safe and enjoyable.
Set a fixed budget before starting any gambling session and stop playing when you reach the sum.
Take breaks in between starting the next game.
Focus on fun and enjoyment while playing the game.
Don't chase your losses.
Search for fruit slots that offer high RTP and entertainment value.
Go for a reliable and reputed betting site to get a secure and confident gambling experience.
Look for bonuses when choosing a fruit slot site.
Conclusion
Now you know the top 8 fruit slot machines with some of the highest RTP (Return to Player) percentage and great in-game bonuses, you can choose any one you prefer the most or try playing few of them either for free or real money.
Every game we discussed in this article has passed the test of time with its simplicity and specialty and has earned its place among the all-time favorites.
No matter which fruit machine game you choose, make sure to have a fun and rewarding experience. Always choose a reliable and reputed betting site.
These wonderful fruit-themed slots are cherished by advanced players who seek benefits or for someone who just want to relax and have fun. Though they look simple and easy, they can be equally fun and hard to win.
Choose a reliable betting site like BetBarter for the best online slot gaming experience and play now!