Cricket and Online Betting In India
Cricket is like a religion in Indian with a massive number of Indian followers who enjoy watching cricket matches and tournaments. When it comes to sports betting in India, no doubt, cricket is the number 1 sport with many Indian punters performing online cricket betting using their mobile, tablet or PC.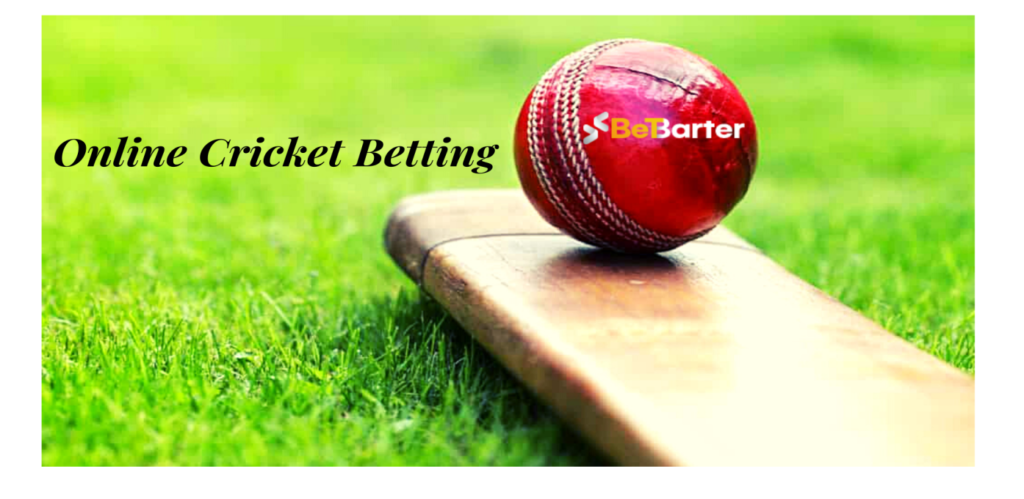 There are many online cricket betting sites that offer a wide range of betting markets to Indian punters. You can visit various betting sites and compare the odds offered by them for the same cricket match. Select the one that offers you the best possible return on your bet.
Always select a trusted and licensed online sportsbook or betting site for any online betting activity. If you don't know where to start, you can choose Betbarter as your online betting platform. Betbarter is dedicated to provide the best online betting experience to Indian bettors with exciting bonuses and offers.
Here, in this article, we will provide you online cricket betting tips along with our prediction of upcoming top cricket matches. So, go through this article to collect information before you place your bets on those matches.
Upcoming Fixtures for Online Cricket Betting
Jan 22, 2021
Sri Lanka vs England, 2nd Test Match
Match Format: Test
Time: 10:00
Venue: Galle International Stadium located in Galle of Sri Lanka
Bangladesh vs West Indies, 2nd ODI Match
Match Format: ODI
Time: 13:30
Venue: Sher-e-Bangla National Cricket Stadium located in Dhaka of Bangladesh
Sydney Sixers vs Sydney Thunder, Big Bash League 2020-21
Match format: T20
Time: 13:45 IST
Venue: Adelaide Oval located in Adelaide of Australia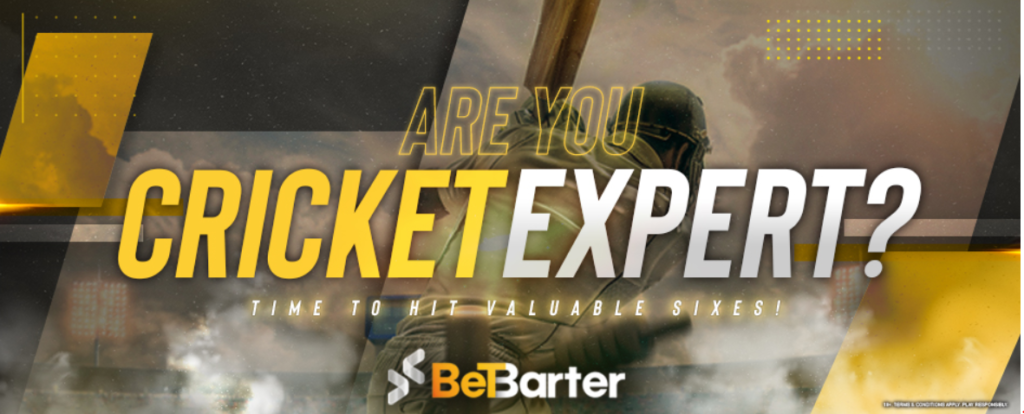 Online Cricket Betting Tips and Predictions For Upcoming Matches
Sri Lanka vs England, 2nd Test Match
The 2nd Test match between Sri Lanka and England is scheduled to take place on 22nd Jan. The first Test match has been won by England and England is on a lead of 1-0. Sri Lanka needs to win this second Test match to level the series.
In Sri Lanka, England has won altogether 4 Test cricket matches on a trot out of 5 Test series. Sri Lanka has won only one Test series with losing two and levelling two in the process.
Our prediction
England will win 2nd Test match and series ends with 2-0.
Our Tip
The betting odds change as the match progresses. Currently, the betting odds offered to Sri Lanka to win is lower than that of England to win at Betbarter. So, if you place your bet on England to win, you can make profitable winnings. Yes, there is some risk involved but you have to take it if you check for the higher return on winning bet.
Bangladesh vs West Indies, 2nd ODI Match
The second ODI match between Bangladesh and West Indies is scheduled to take place on 22nd Jan. The first ODI match has already won by Bangladesh by 6 wickets.
The batting line-up of Bangladesh is pretty strong with batsmen like Shakib Al Hasan, Tamim Iqbal and Mushfiqur Rahman in the side. Considering the performance in the first ODI match, the West Indies team does not look in good form as they were all out and only able to score 122.
The bowling of Bangladesh was impressive in the 1st ODI match. Mustafizur Rahman, Hasan Mahmud and Shakib Al Hasan took 9 wickets giving away just 56 runs.
Our prediction
Bangladesh will win 2nd ODI match.
Our Tip
We recommend you to place your bet on Bangladesh to win. Although the betting odds for West Indies to win is very high currently at Betbarter, do not take unnecessary risks.
Sydney Sixers vs Sydney Thunder, Big Bash League 2020-21
It will be an exciting contest between Sydney Sixers and Sydney Thunder. If we look throughout the season, Sydney Sixers have performed dominantly. Sydney Thunder has already lost 3 cricket matches in a row.
Also, Sydney Thunder have already lost to Sydney Sixers once earlier in the season.
Our prediction
Sydney Sixers will win the match if we consider past performances. But there is also a possibility for Sydney Thunder to win the match.
Our Tip
Based on the current betting odds at BetBarter, you place your bets on Sydney Thunders to win.
The above predictions are just what we think will happen. They are based on their recent past performances. You can go in-depth about the competing teams and know more about the participating players of each team to make better betting decisions.
Read more online cricket betting prediction on various articles and blogs related to cricket betting. All the above-mentioned cricket matches are open for betting at Betbarter, one of the best platforms for online cricket betting in India.
Conclusion
We hope that this article helps you to get information about upcoming cricket matches and tips to make smarter betting decisions. Remember that knowledge and research are important when it comes to sports betting. Expand your knowledge about the sport and make wise betting decisions.
Always set aside a budget for any betting activity so that you don't lose money that you can't afford. If you are from India, you can choose Betbarter as your online cricket betting app or site where you can get the best possible odds for top cricket matches and tournaments.
For detailed information about online cricket betting in India, click this link to read our article about online cricket betting, its tips and predictions.
REGISTER NOW & GET BIG BONUS FOR FREE