Online Football Betting in India
Football or soccer is one of the most popular sports to bet on in the betting world. Due to the advancement of mobile and internet technology, many punters from different parts of the world perform online football betting using their mobile, smartphone, tablet or PC.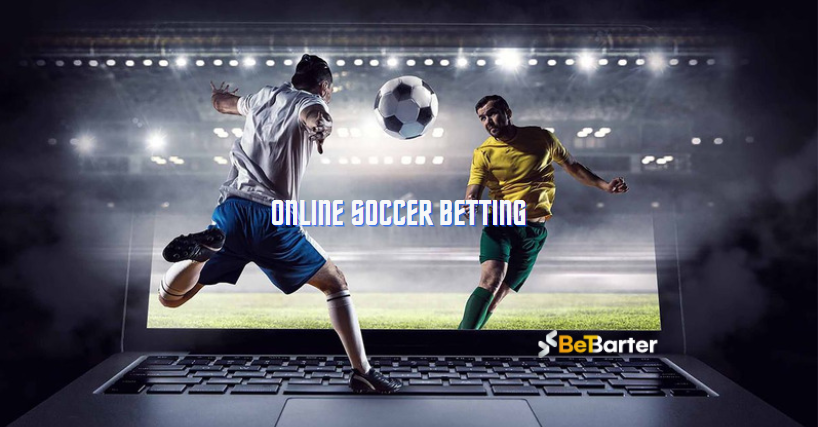 Football betting is also popular in India with many Indian punters using betting sites to bet on top football matches and tournaments these days.
There are many online betting sites that focus on the huge Indian market catering betting services with various betting options and offers.
Always select a licensed and trusted online sportsbook like Betbarter that offers great online betting experience and the betting odds with the best possible return.
Visit the official site of BetBarter, register to create your online betting account, fund your account using one of the deposit options provided by us and place your bet on your favorite football team or player.
In football betting like any other sport betting, you require knowledge and analysis to get the most out of your bets. Betting randomly is not going to help most of the times.
If you are a newbie, apply important football betting tips below that help you to improve your winning chances.
Apply Football Betting Tips
Do research
Knowledge is an important key for successful betting on any sport. It is important for you to do some research about football game, team, players and their recent performance. In today's world of information technology, it is not difficult for you to gather information about football teams and players.
If you have better understanding of the performance of teams and players, you can analyze the available betting odds and select one with the best possible return. This will help you make wise decisions while engaging in online soccer betting on your preferred betting platform.
Start with small wagers
It takes time to know ins and outs of any sport betting. Remember that there is a learning curve for all punters even the best. If you are beginner in online football betting, it is better for you to start with small bets and gradually increase your bet amounts as you learn more.
Starting with small wagers can help you to manage your limited bankroll properly. Also betting too much at first time and losing can cause bad experience of football betting to you. So, it is better to begin your online football betting journey with small bets and increase your bets later.
Focus on a small area
Football is a globally popular sport and there is a wide range of betting markets available. One of the mistakes that beginners make is betting on games, teams and players they know nothing about. If you want to bet smartly, don't bet on anything or everything.
As a beginner, it is important for you to focus on one small area of football betting so that you can invest your time to expand your knowledge on the area and make smart betting decisions. There are bettors who don't invest their time in research about the teams & players. But if you do, then it puts you at more favorable position of making profit than others who don't.
Make moneyline bets
If you are a beginner, then consider making moneyline bets which are easy and all you have to do is bet on the team that you think will win the match. Another common type of bet, point spread bet might not be as easy as moneyline bet for you to make better prediction.
It might be challenging for you to pick the winner with the spread. For moneyline bets, check out the odds provided by football betting sites to both competing teams and bet on a team that you think you have a decent opportunity to make money by winning.
These are the best soccer betting tips that can help to reduce your loss and maximize your profit.
If you stick with these tips and apply them to your betting session, you can win a huge paycheck. But that's not so easy.
Initially, you may have to lose some money to learn, but that's nothing compared to what you can ultimately gain in the long run.
BetBarter 2021 GREETS YOU WITH ₹ 21,000

Match Predictions for Different Betting Markets
Check out our football betting prediction for some upcoming football matches that are available for betting at Betbarter.
African Nations Championship
1. Congo vs Niger
Fri, Jan 22, 00:30:00 IST 2021
Our prediction: Congo wins
2. Morocco vs Rwanda
Fri, Jan 22, 21:30:00 IST 2021
Our prediction: Morocco wins
Club Friendly Games
1. MFK Ruzomberok vs Partizan Bardejov
Fri, Jan 22, 17:30:00 IST 2021
Our prediction: MFK Ruzomberok wins
Ligue 1 (Algeria)
1. JSM Skikda vs Paradou AC
Fri, Jan 22, 19:00:00 IST 2021
Our prediction: Paradou AC wins
2. RC Relizane vs CR Belouizdad
Fri, Jan 22, 19:00:00 IST 2021
Our prediction: CR Belouizdad wins
The above mentioned winners are just our predicted winners for upcoming football matches. Visit the site of Betbarter and check out the odds offered to those matches.
Conclusion
We hope that this article helps you to know how to bet on football matches for better chances of making profits. Apply the above discussed free soccer betting tips if you are a beginner to get the most out of your bets.
If you are from India, you can select BetBarter for the best experience of online soccer betting India along with exciting bonuses and promotions.
For more information about online soccer betting guide and tips, click this link.
REGISTER NOW & GET BIG BONUS FOR FREE