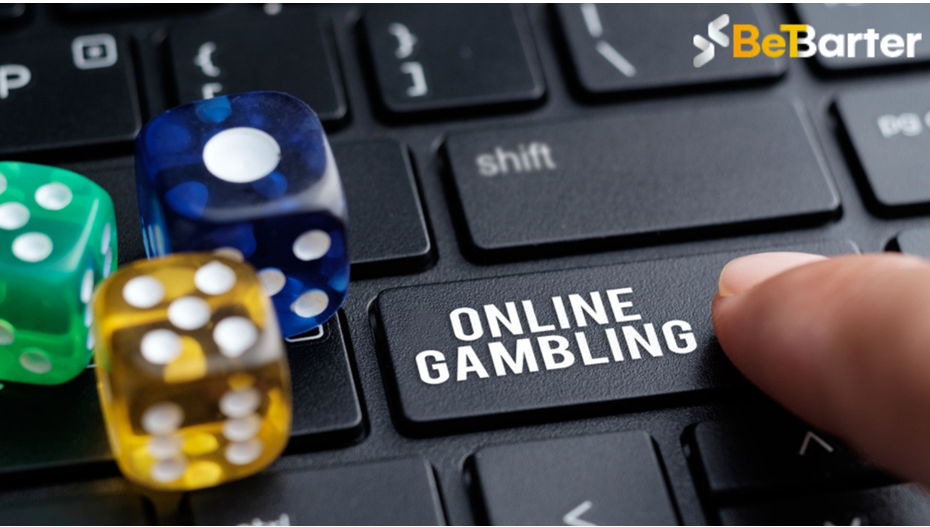 Are you planning to head towards casino platforms & test your luck on some of the popular games?
If yes, then learn some essential gambling etiquette needed in the casino to make a great & enjoyable gambling experience.
So, let's dive in!
Things To Do At Casino Floors
Below, are some of the most important things that you should consider when gambling at the physical casino if you want to become a pro punter.
a. Learn the Rules of the Game before You Play
This is one of the main things that you should consider when you're playing at a land-based or one of the best online casinos. To learn the game rules, you can simply wait and watch the hands of other players before you sit down and gamble with real money.
This way you'll understand the game format and some basic casino etiquette rules and you'll develop your own hacks to beat the opponents or house. Additionally, it will lead to a much better atmosphere when you are finally ready to give your favorite game a try.
Also, know the minimum & maximum bets if the game that you are about to play them as different games come with a different betting limit.
b. Dress Properly
The dress code and your appearance matter a lot while gambling at a physical casino.
These days, although in many casinos it's not obligatory to wear traditional dress, always head towards gambling venues wearing the appropriate attire.
This is because your elegant look will make you feel more comfortable and confident. So, plan your dress properly and try to appear semi-formal before you enter any brick and motor casino.
c. Know Your Cash Ins and Cash Outs
When you buy the chips, don't just hand them over to the dealer cash rather keep them on the table before you sit down.
Additionally, feel free at the casino & ask for help from the dealer if you need any support from them. Also, pay attention to the color of the chips & place your bet only carefully so that you won't end up losing a huge sum of money.
Furthermore, while cashing outs your chips, remember to give the dealer remaining and neat stacks of chips and let him count and return you the money back.
d. Be Polite to Dealer and Other Players at Casino
This is another important etiquette that you need to do whether you're winning or losing the bet. It is very easy to carry away at the casino, so watch your behavior while gambling and remain polite.
Don't get excited when you're winning, and if you're losing, remain cool and stay calm.
e. Understand Hand Signals
Some games in casinos like play blackjack online needs verbal commands to beat the house. Knowing the hand signals is essential in such games if you want to master your gameplay.
Doing the hand signals is not so difficult and it mostly depends on the cards that have been dealt face up or face down. If the cards are face-up, then you should tap the table to hit wave your hand for the stick.
Likewise, if the cards are face down, then you should lightly scrape the corner of the cards for hit and slide your cards underneath your bet for the stick. While doing so, you can only use one hand.
Things You Shouldn't Do In Casino
Below, are some of the simple casino etiquette rules that you must avoid at gambling venues to become a respectful gambler.
a. Chase Your Loss
One of the common mistakes that gamblers, especially novices, often tend to do is chase their loss to recover it. By doing so, they losses more money than they can afford and turn bankrupt.
Gambling involves risks and you must admit it. A part of gambling also involves setting your limit and wagering with the amount that you can afford and knowing the right time to stop.
Thus, if you're are having some bad luck at the casino floors, immediately walk home and come back the next day with a fresh mood.
b. Don't Yell or Speak Loudly
It is important to stay calm while playing at a table as gambling requires full concentration. Creating unnecessary sounds and yelling inside the gambling venues will only distract your focus.
Hence, try not to take things personally and enjoy the game fully. Once you're out of the game and leave your table, then you can start drinking, speaking loudly, and high-fiving each other.
c. Don't Touch Chips after You Place It
Once you've placed your bet, leave it and don't touch it. Touching the chips after placing your bet would be considered cheating in the casino. Thus, always stick with your decision and avoid changing it at the last minute.
d. Don't Interrupt the Dealer or Other Players
While gambling, it's okay to ask a few questions to the dealer, but don't make them your instructor and talk with them constantly. By doing so, you'll be interrupting other players' concentration and decisions.
Also, never discuss hands and strategy with other players who don't want your suggestion in the heat of the game.
e. Don't Ask Others to Borrow Your Money
Never gamble, by borrowing money from other punters. In case, if you lose your stake, then you may end up in huge debt.
Thus, plan your budget wisely and gamble only with the amount that you can afford to lose and most importantly know when to stop.
Closing Thoughts
To sum up, although the main aim of gamblers to visit casinos is to have fun, learning casino etiquettes will make the overall atmosphere in a casino much happier and better.
Now as you're familiar with these rules, you can visit the floor like a professional gambler and enjoy a wide array of casino games.
Additionally, after knowing this, if you want to know a bit more about casino etiquette, or are interested in learning the Andar bahar winning formula, then read our article guide on it.
Best of Luck!