Esports Betting in India
Esports, an abbreviation for electronic sports, has become very popular among the committed gamers in the digital gaming world.
It is a type of sports competition where top-notch players from different parts of the world compete against each other either on a team or an individual level.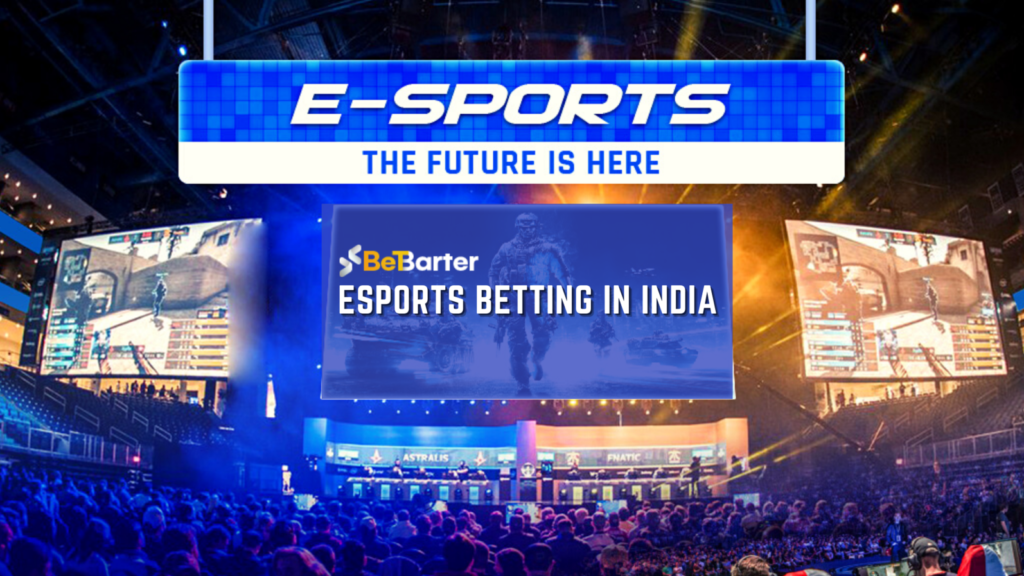 The organized video gaming competitions were limited to amateur players in the past until the late 2000s.
By the 2010s, the professional gamers came into the limelight after large esports tournaments and competitions were designed and sponsored by the game developers.
These days, the popular esports franchise such as League of Legends, Dota-2, Counter-Strike, etc. are played in a live streaming tournament.
With the increasing popularity of esports tournaments in India, a new type of betting has gained traction in India over the past few years. It is none other than esports betting where you can make real money wagering on your favorite esports team or player through an online betting app or site.
You might have been curious about how one can make money through esports online betting and how it works.
This article will answer all your esports betting queries as well as the easy banking methods you can use to fund your esports betting account in India.
Popular Esports Games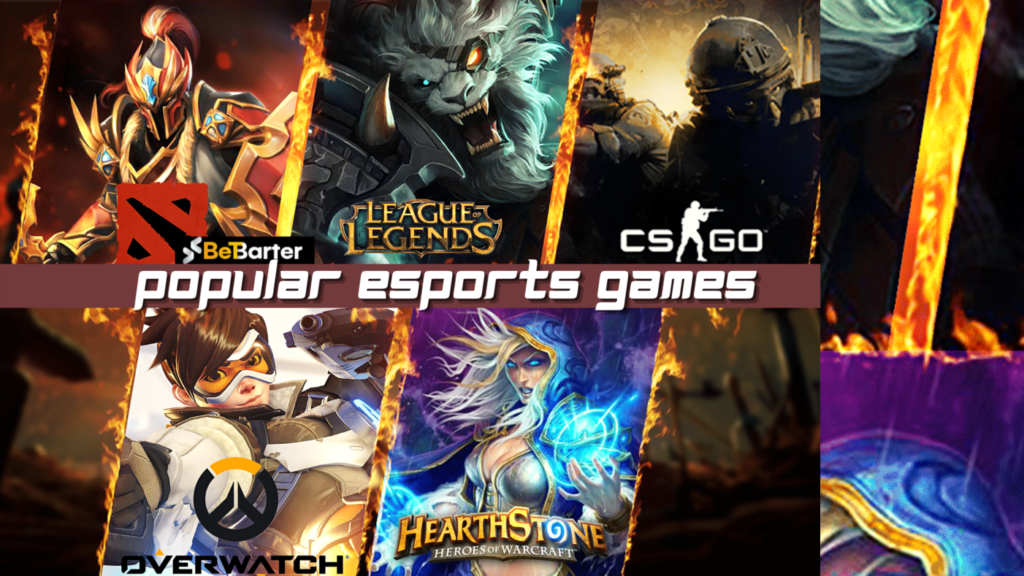 These are some of the popular Esports games well-liked and favored by Indian gamers and esports betting enthusiasts.
Dota 2
Call of Duty
Counter-Strike: Global Offensive
League of Legends
Street Fighter
Starcraft II 
World of Tanks
Overwatch
FIFA Football/ Soccer
Out of all these games, League of Legends, Counter-Strike: Global Offensive and Dota 2 are much-sought games for online esports betting.
Before starting to bet on any esports tournaments, you have to understand the structure and format of the contest. It will assist you in taking the right esports betting decisions.
You will find hundreds of tournaments and league featuring esports games and top-class gamers from around the world.
Please make sure that you have pinned the biggest tournament on your calendar to start your esports betting journey.  And don't forget to equip yourself with esports betting strategy to increase your chance of winning.
How does Esports Betting Work?
Once you learn the basics of esports betting, it will not be difficult to understand the esports betting process that we have presented below for your guidance.
1. Real Money Betting
Esports betting works in the same way as real sports betting. Like we bet on cricket, soccer, basketball, or boxing matches, we place real-money bets on agreed odds in esports betting and will receive a payout if our prediction becomes correct.
We are allowed to bet on different kinds of outcomes, including the individual match winners and overall winners of tournaments. 
2. Skin Betting
The esports betting India fans also call it item betting as this type of betting allows them to use virtual currencies and items to gamble on the outcome.
The committed esports gamers can buy, sell, and transfer virtual items and currencies through auction and trade websites. Such items can be used as a substitution for real money while betting. 
3. Social Betting:
This type of betting is quite common in the world of esports betting, which allows you to make informal wager when playing with friends online.
Only on the agreement of two parties, this form of betting occurs. So, there is no guarantee that you will get your winning.
It is not an ideal type of betting if you are competing with someone online that you barely know. 
4. Challenge Betting
In challenge betting, the gamers compete against each other in a head-to-head match for real money, items, or skins. There are gamers' communities where they put combined bets, and once the contest is over, they manage it among themselves.
Also, some websites formally organize the esports competition setting specific entry fees for the players/teams. And from that entry fees, the organizer rewards the esports contest winner. They also allocate some profit for themselves. 
Challenge betting is more suitable for gamers, so it may look less appealing to you to get involved.
Esports Betting Bonus
The Indian Online sports betting platform will welcome you with an exclusive bonus, the moment you sign up, or register on their sites.
After registering on your preferred esports betting website, you will be rewarded with a no-deposit bonus. This bonus will be provided to you if you click on the option 'Deposit Later" while filling out the registration form.
In case if you top up your Indian online betting account with a deposit, you will get an even bigger deposit bonus.  Using either of No deposit or deposit bonus, you can still wager on the game.
Somehow these types of bonuses will aid you against the risk of losing money from your casino account at first play. 
Some top esports match betting sites of India like betbarter.com offer cashback bonuses too if you prolong your esports gaming activity on their betting platform.
Likewise, Betbarter provides an objective-based bonus on completing particular challenges on its betting platform.  Once you open an account on the site and take its casino membership, you can take advantage of weekly and monthly bonuses it offers.
Also, the existing members can get reload bonuses after funding their esports betting account.
To get all these bonuses, you must meet the terms and conditions set by the casino like wagering requirement.
After fulfilling the wagering requirement, you can go to your esports betting account to claim the bonuses before the time runs out.
Payment and Withdrawal Methods for Esports Betting in India
There are many available and existing payment methods in India that you can use to fund your online esports betting account in an esports betting app or site.
One of them is a mobile payment which is considered a fast, easy, and safe payment method in India. Most of the online casinos accept payment through PayTM, Google Pay, Airtel Money, etc.
Another method to deposit cash in an online betting account is through Ewallets such as Paypal, Skrill, and Neteller. Both mobile payments and e-wallets allow you to carry out the online money transaction in a quick process.
In case if you don't have an access to e-wallet and mobile payment, you can use bank transfer service as one of the preferred options to transfer your money to the casino's account electronically. However, it takes from 24 hours to 5 days to complete your transactions through bank transfer service.
Moreover, Indian esports betting sites like Betbarter accept credit and debit cards such as Visa, Laser, Maestro, Switch, and Mastercard that can be used to transfer money to your casino account.
For the cashouts of your winning, you can use GPay, Paytm, or a wire transfer. With a wire transfer, you are allowed to make the largest withdrawals paying a certain processing fee.
Conclusion
Whether you want to lay down your bet on Dota 2 games, Counter-Strike, or Leauge of Legends games, BetBarter is your trusted online esports betting platform of India where you can bet on hundreds of tournaments and leagues held around the globe.
So, what are you waiting for? Register today at betbarter.com and start your esports betting journey right away. 
Read More: Esports Betting Tips