What is Emirates D20 Cricket Tournament?
Are you ready to enjoy the thrill of nail-biting cricket matches? If yes, switch on your TV, Smartphone or a laptop for the live stream of the Emirates D20 cricket tournament which has just begun in Dubai stadium.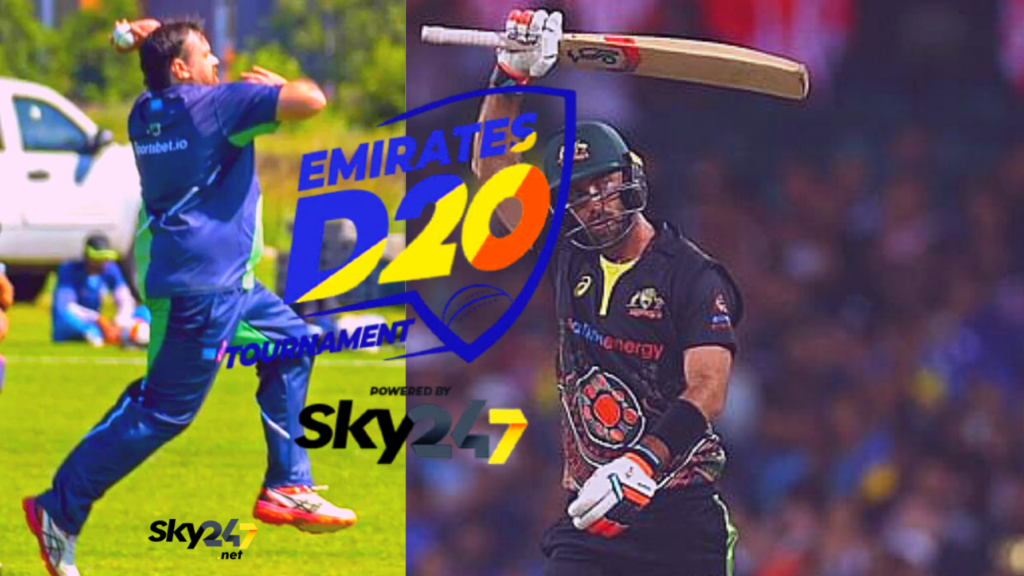 Power by Sky247, the Dream 11 Emirates D20 cricket competition features many youth prodigies whose power performance will keep you glued to your seat. This tournament has begun from 6th December and will last till 24th December which happens to be the Christmas Eve.
D20 is an enhanced version of D10. It means you can now enjoy the batting and bowling prowess in 20 over format. Most importantly, the D20 cricket tournament will bring some talented UAE players in the limelight and promote the sport worldwide.
This article will further illustrate the Emirates D20 Cricket Tournament's role in promoting and developing UAE cricket across the globe.
Brief History of Cricket in the UAE
Ever since cricket seeds were sown and nurtured in the UAE deserts, the game has prospered. Thanks to the UAE Royals, cricket board, players and enthusiastic spectators, whose love and support made this possible. Before 1990, UAE cricket was in an infant stage, but it emerged as a power among rising cricketing nations along with the time.
The role of ECB is commendable in uplifting this sport in the country. First, they built some world-class stadiums matching international standard in bustling locations like Sharjah and Abu Dubai. Then slowly these stadiums became a prime venue for the international matches and competitions.
UAE teens thronged the stadium to see their favourite team and players in action. It soon transformed their love and support into a burning desire to emulate their heroes. Then slowly cricket began to be played with great interest in other emirates states.
Role of ECB in Developing Cricket
ECB keen on developing cricket, broadened their focus by encouraging the game at the grass-root level hiring renowned coaches and training all age groups.
Seeing their effort and dedication, International Cricket Council (ICC) picked UAE as one of its associate members. UAE made most of this opportunity. They proved their worth among the cricketing fraternity and became one of the strong cricketing nations among the associate members.
UAE won the ACC trophy for the fourth consecutive time between 2000 and 2006. They are also the ICC trophy champion of 1994, and in 1996 they played cricket world cup. They also got qualified for the 2015 world cup and gained ODI status until 2018. Currently, they are preparing for the 2019-22 ICC cricket world cup league 2 matches.
How Emirates D20 Cricket Tournament will Promote UAE Cricket?
The domestic matches like Emirates D10 had encouraged the ECB to take their cricketing journey to the next level. And to produce the future generation of young and talented cricketers, ECB has taken an integral step to organize D20 tournament in Dubai. Such Domestic tournaments will bring new talents on the forefront and provide accomplished players to the National team.
Whether it is domestic cricket tournament like D20 or other International tournaments, identifying critical talent is extremely important. Shaping the promising cricketers' raw talents within a conducive environment helps build a strong national team in the future.
In the last two decade, UAE cricket is seeing a positive change and the ECB are committed to implementing their strategic plans to take UAE cricket towards new heights.
As D10 tournament enjoyed great success, the board believes that Dream 11 Emirates D20 would be a big stepping stone towards a sustainable domestic structure.
Teams and Sponsors
Sky247 is a "Powered by" sponsorship of Emirates Cricket Board for Emirates D20 Tournament.
Sky247.net is an online sports news portal covering multiple sports, such as Cricket, Football, Tennis, and Basketball. Partnering with the ECB for the D20 Tournament is a big opportunity for Sky247 to promote its brand worldwide.
Dream 11 is the title sponsor of Emirates D20 tournament. Therefore the tournament is also known as the Dream 11 D20' Tournament powered by SKY247.net.
A total of six teams will compete for the D20 champion title. The participating teams in the tournament are as follows:
ECB Blues
Sharjah Bukhatir XI
Dubai Pulse Secure
Team Abu Dhabi
Ajman Alubond
Fujairah Pacific Ventures
With the Dubai International Stadium as the main venue, each team will play twice to decide their fate to reach the playoff stage. Top four teams will play the decisive playoff matches, and the final match of 24th December will determine the champion.