What it's like to bet on esports for the first time?
Many novice esports betting enthusiasts make mistakes when betting for the first time. It is an obvious thing. But it is not a good idea to repeat the same mistake again and again at the expense of hard-earned money.
We have a common belief that we should learn from mistakes, but still, there might be many esports bettors who may not be aware of their mistakes.
One shouldn't blame everything on luck. Players should also consider few more things that could help them get the upper hand in the game and boost their chances of winning.
Today, we shall discuss the seven most common blunders of esports betting.
Hope this guide will help you identify your previous mistake, if there is any, and make you a successful esports bettor.
Let's dive in!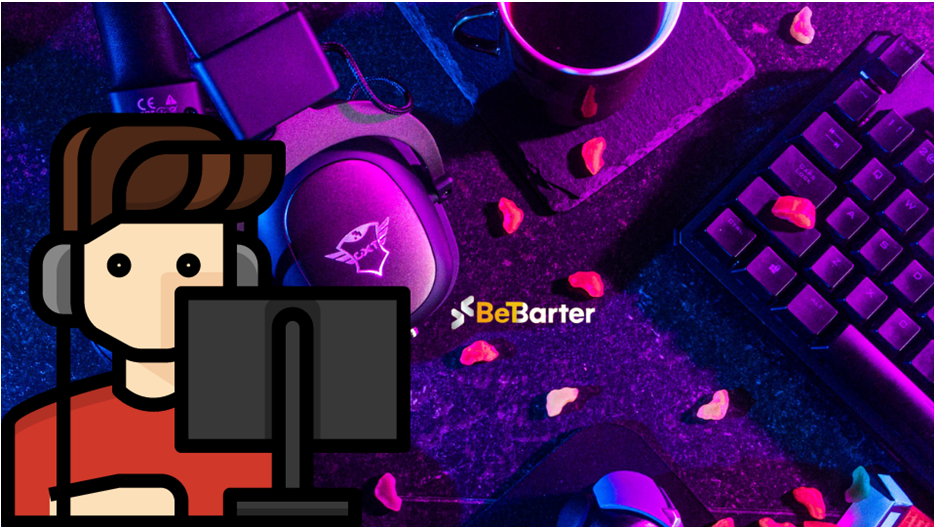 7 Common Esports Betting Mistakes to Avoid
As the heading suggests, here we've outlined the 7 common esports betting mistakes to help you avoid them and stay on track.
Side Note: While betting on your favourite esports game, you can also bet on IPL matches. So consider reading our betting tips that can be helpful for the upcoming IPL tournament.
1. Not Focusing on Esports You Know
Remember that knowledge is a key to success in any form of sports betting. If you have a great deal of knowledge about MOBA games such as Counter-Strike: Global Offensive, League of Legends and Dota 2, choose them over other games for your betting endeavours.
Once you select your preferred game for betting, you'll soon learn about the value assessment, match winner bets, and other useful game mechanics, ultimately improving your winning chances.
It is better to focus on esports you are more familiar with than to mix things up and wander here and there to test your luck. It will only deplete your bankroll and make your experience a lot more awful.
2. Jumping into Bonus Offers without Understanding Them
Several online esports betting sites in India offer you bonus cash after registration. While the amount can be generous, don't expect to get a substantial amount of free bets or money. Make sure to read the terms and conditions for bonuses and other offers.
According to the fine print, you may have to re-bet wins, or there could be a limit on the number of free funds you may use for a particular bet.
Only proceed further after reading the fine print as you cannot make any complaints later.
3. Not Doing Enough Research
If you want to be a successful esports betting enthusiast, you must build a learning aptitude. Understandably, luck plays a crucial role in betting games, and it applies to esports too. However, it won't be enough if you want to win a substantial amount. You must do extensive research on teams and players and find their strengths and weaknesses.
You are required to research available esports markets which can turn more profitable in the long run. It is recommended to analyse the ESL esports world ranking and players playing style and headtohead record of the Esports team to take smart betting decisions. The blend of research and luck can award you massive wins, so first, research and then experiment.
4. Not Knowing When to Stop
Not knowing your limitation is a common rookie mistake. We don't recommend you to bet more than you can afford if things are going out of your hands.
Well, you have all the right to satisfy your betting cravings, but engaging in it frequently can have severe repercussions on your bankroll.
Most esports fans at first may get carried away by the success of their teams. They end up wagering more for considerable cash rewards, but it isn't possible to strike win every time.
This may not look like a problem at first glance when you are new to esports betting, but once you get into the game and start experiencing things, you will reach a sudden and striking realization that unwise betting won't lead you anywhere.
5. Using Bad Esports Bookies
Using substandard esports bookies should have been at the top of this list because it is the first mistake almost all novice players make.
But we shouldn't blame them for being unaware. After all, we were all novices once, so we know how challenging it is to find the best esports betting site in India.
Right now, there is big competition among the online betting sites to attract new customers. It's a battle zone out there, so it isn't easy to find what you're searching for straight away.
That being stated, if you currently have an account with an online bookie and are dissatisfied, why not test our betting site Betbarter that has muchto offer when it comes to esports betting?
6. Listening to Various "Betting Experts"
There are many betting experts out there who are doing their job analysing the matches and providing valuable tips to esports bettors. They pass on various remarks without considering whether they are real or not. They provide their perceptive which sometimes can work in your favour and sometimes not.
So you must first make sure that you are relying on good betting experts. You should also ask yourself if it is better to base your wager solely on the experts' opinions.
While it may seem profitable to you to base your decision on people's opinions, it is better to trust yourself and your research.
7. Dreaming Big
Every bettor has a dream to win big, and they set out their esports betting journey keeping this in mind. There is tons of information on Google that alone is enough to spark one's imagination.
Dreaming is good, but every dreamer cannot gain the status of an achiever. Simply by dreaming, one doesn't make a profit. Therefore one should make a smart bet, stop following losses and do plenty of research about the betting markets, odds and team statistics.
Bottom Line
Now you know the seven most common blunders of esports betting. Hope you will try to avoid it for making successful betting decisions.
Do enough research about the team and players before placing bets on any option available in the betting market. Also, stick to the esports game that you are more familiar with and don't lose your temper while betting, as winning and losing is part of the game.
Last but essential, always choose the best online India betting site for esports, such as BetBarter for a top-notch betting experience.
Gamble responsibly and only bet the amount you can afford to lose.
Best Wishes!