Indian Premier League (IPL) is a tournament where batsmen create a buzz with their quick-fire batting style. Batsman holds huge importance in a team as they not only hit big shots but also increase the run rate.
Due to huge competition and high quality of bowling, the batsman needs to master the skill of slamming the bowlers quickly. That's the reason there are only a few batsmen who have acquired the art and are known for half-centuries or hundreds.
Since its inception in 2008, IPL has witnessed many batsmen with impressive batting strike rates. So, let's have a look at the top seven batsmen with the highest strike rate in the Indian Premier League 2021.
Andre Russell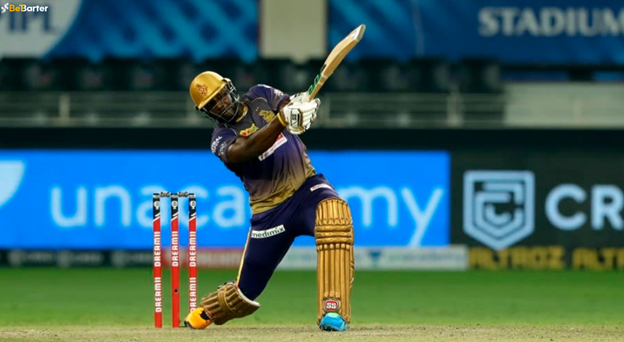 Kolkata Knight Rider all-rounder, Andre Russell currently holds the record of the highest batting strike rate in IPL (all-time). The West Indies cricketer is well known for his skill of masterful batting and bowling.
Russell is at the top spot on the list with a strike rate of 179.12. He has made 1562 runs in 64 innings.
His famed abilities as an impressive run rate with hard-hit batting have won many games for KKR.
Sunil Narine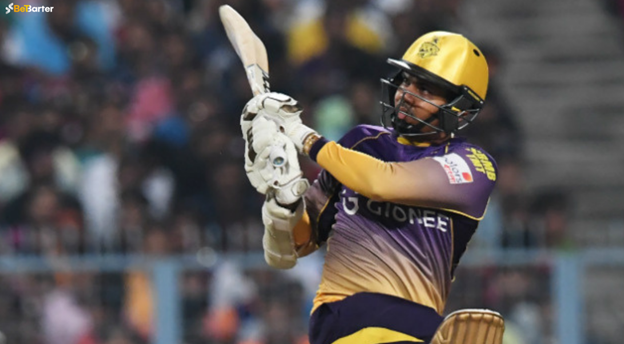 The second name on the list is Sunil Narine. The West Indies all-rounder, Narine has scored 892 runs in 66 innings at a strike rate of 164.27.
Narine's powerful batting skills are at the top and he is one of the crucial players for the team. Since IPL 2012, he has been playing for Kolkata Knight Riders.
Nicholas Pooran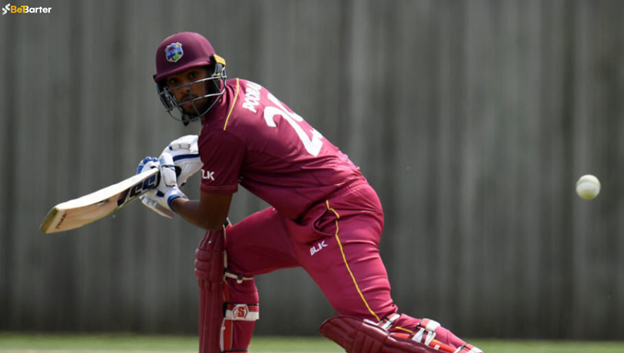 With a strike rate of 162.57, Punjab King's Nicholas Pooran is at the third spot. He has scored 530 runs in 23 innings at a strike rate of 162.57.
Pooran is a dynamic wicket-keeper batsman who has impressed everyone with his quick batting style. His last year's performance caught everyone's eye and it will be interesting to see his batting in this ongoing IPL.
Chris Morris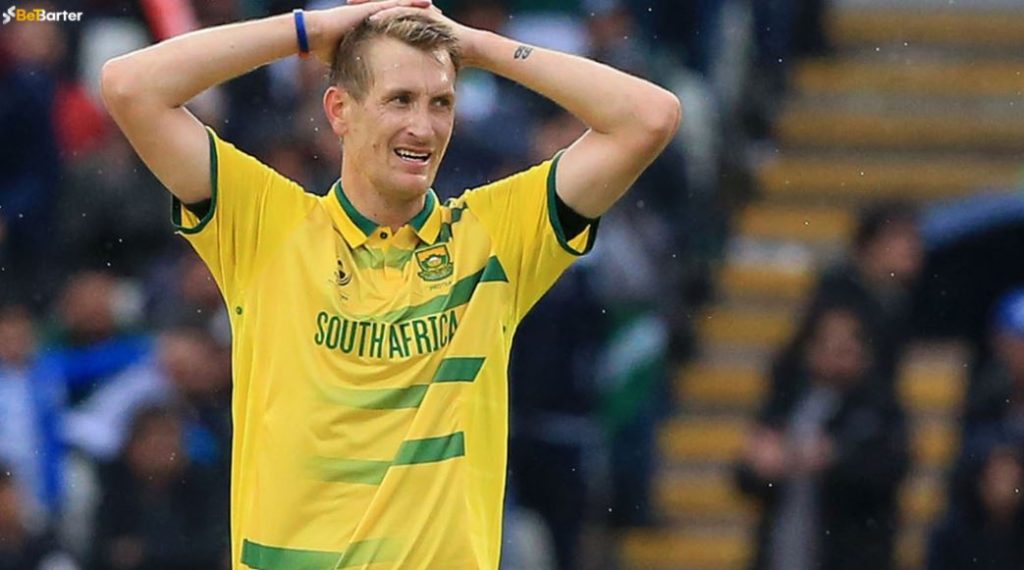 The South African all-rounder is standing at the fourth position with a strike rate of 157.90. Morris has made 589 runs in 47 innings.
Rajasthan Royal picked Morris for a massive sum of INR 16.25 crore, making him the most costly player in IPL history.
Morris has played some crucial innings and match-winning knock for his team and is all ready to set the stage on fire in this ongoing IPL.
Hardik Pandya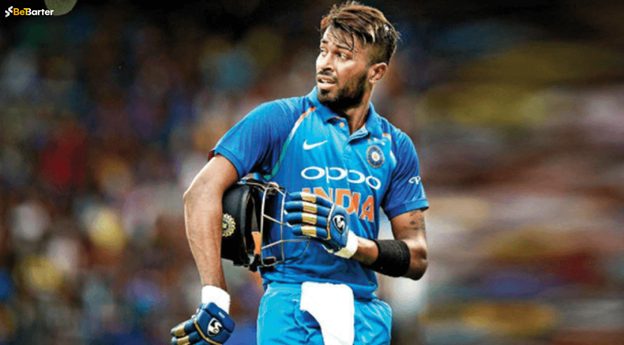 Hardik Pandya, the first Indian on this list has been consistently performing for Mumbai Indians. Hardik has made 1384 runs in 77 inns. He has a strike rate of 157.45 and has played 83 matches.
His all-around abilities have helped Mumbai Indians (MI) in winning the champions a couple of times. Hardik is truly a valuable gem for his team.
Virender Sehwag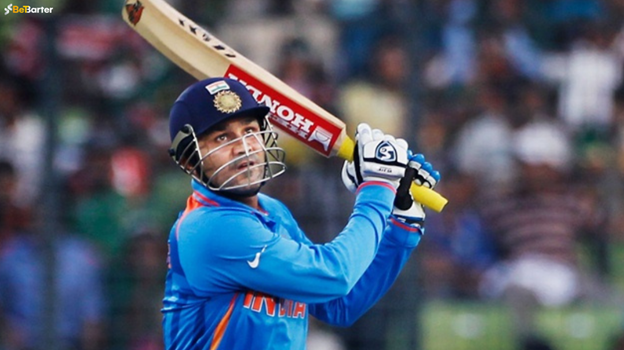 The next batsman on the list is Virender Sehwag, one of the most phenomenal batsmen in the Indian Premier League. Indian batsman Sehwag has made 2728 runs in 104 innings at an outstanding strike rate of 155.44.
For the first 6 sessions, Sehwag played for Delhi Daredevils and later he moved to the Kings XI Punjab (KXIP) squad. Though he retired from International Cricket in 2015, he served as a mentor for KXIP.
With his destructive batting, Sehwag entertained his fans and has won thousands of cricket lovers' hearts.
Moeen Ali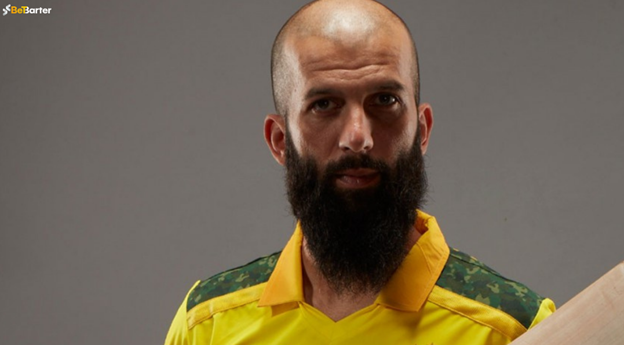 The England all-rounder has played 20 innings so far and has scored 417 runs. Ali has a strike rate of 154.44 in IPL.
A versatile left-handed batsman, Andre Russell is playing for Chennai Super Kings (CSK) in this ongoing fourteenth edition of the league. He was bought by CSK for whooping INR 7 core at the Player Auction.
Ali's exquisite stroke play performance can boost the team to uplift this year's championship.
The Bottom Line
The batsman plays the key factor in IPL as T20 is considered a batsmen's game. Each above-listed player has made astonishing records and has always created a buzz with their hard-hitting batting.
If you want to place your bet on your favorite batsmen, then it will be highly beneficial for you to know their batting strike rates. Knowing the player's skill is a key factor to place smart bets. Also, if you are a newbie in the betting world, we strongly recommend you to do some research on IPL players. If you are seeking the information regarding best uncapped players, then you can click here.
Only adequate knowledge and some luck will help you win the bets. So put some effort before entering into the sports betting world. And always bet from authentic online betting platforms like Bet Barter, India.
Bet Barter wishes you the best of luck for the ongoing IPL betting.