Today, the online casino industry has become one of the fastest-growing industries in the world with a plethora of people playing online casino games from different parts of the globe.
The gambling world has gone through drastic changes with the advancement of technology.
These days, people easily play online virtual and live casino games on their mobile phones and computers via the Internet from anywhere they please.
But, what's next for the online casino industry?
One of the recent modern technologies, Artificial Intelligence (AI) is setting root in various sectors including commercial, industrial and household activities.
The gambling market is no exception and AI technology has already been implemented in online casinos. Although AI is still new to the online casino industry, it will have much impact there which we will discuss in this article.
Are you a casino beginner? If yes, then you can start your online casino journey with a simple and easy casino game like Andar Bahar at BetBarter. Read our article on how to play Andar Bahar if you need a guide.
Online casino is letting people play their favourite casino games online and have fun. Online casino players are looking for a more immersive and interactive gaming experience these days.
So, there is a need for online casinos to apply technological solutions to keep up with the demand. One of such technological solutions can be artificial intelligence (AI) as it has much potential.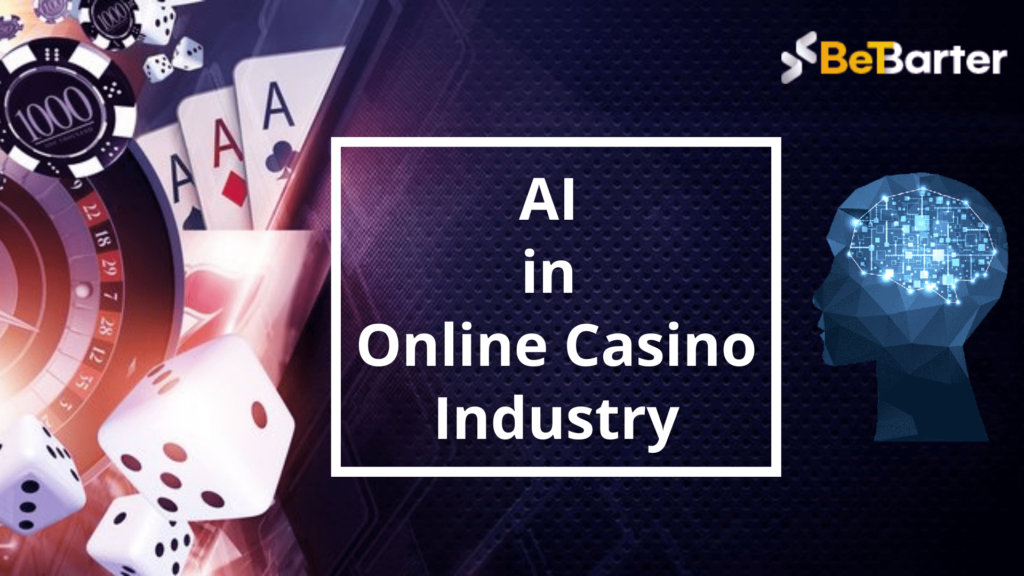 Impact of AI in Online Gambling
Here are some of the predicted impacts of AI in online casinos in future.
1. Improves the customer service of online casinos
You might have encountered sites that use a live chat feature where you ask your questions and sometimes you don't get the answer to the questions you are looking for. In the live chat feature, you generally talk to a chatbot and not a human.
Online casino sites also use such live chat features. With the use of AI, the questions of the customers can be understood better and the shortcomings of such chatbots can be solved.
AI will be able to provide logical answers as it will have access to most of the data of players. This will help to solve the players' problems and issues on time and can improve the customer service of online casinos.
2. Able to provide tailored casino experience and offers
As already stated, the casinos can collect a large amount of data about casino players with the implementation of AI. So, this can help casinos to understand the preferences of casino players and provide them with tailored casino offers and gaming experiences.
Based on the data collected about a player, an online casino can show personalised ads and special casino bonus offers. AI technology is able to identify patterns from a large amount of data and provide predictions. This can help casinos to understand their players and provide them with a better casino gaming experience.
3. Helps casinos to understand feedback and reviews
Online casinos can implement sentiment analysis which is a tool based on AI to offer a better online casino experience. With this, casinos can understand reviews provided by players and social gambling interactions.
Online casinos can understand what casino games players are interested in and modify their game library based on the information obtained through the sentiment analysis tool.
They can add or remove particular casino games or options to provide a better casino experience to their targeted users.
4. Helps casinos to get a younger generation
According to the research, most casino players or gamblers belong to the age group 35-65 years. So, if AI technology is more used in online casinos, this could lead more young people to join online casinos as they are more engaged with mobile and smartphones.
There is a low chance of millennials visiting brick-mortar casinos and playing online casino games using PCs. They spend more time on mobile and smartphones compared to their older peers.
With the implementation of AI in online casinos, the online casino industry can capture the millennial market.
5. Identifies online casino gambling addicts
Gambling addiction is a big No. Because of gambling addicts, some people blame casinos. Gambling addicts create a negative image of online casinos in society and propagate stereotypes.
With the implementation of AI technology, online casinos can deal with gambling addicts and identify them. Identification of gambling addicts from a large number of players is absolutely difficult.
But the AI technology can help with this and identify gambling addicts by analysing the behaviour of players.
AI technology can be used to identify suspicious behaviour and report to the casino. Then the casino can take necessary actions and also suspend their accounts.
Final Words
AI technology is currently in its infancy. However, this modern technology has much potential to benefit the online casino industry. AI technology can change the way we play online casino games and improve our gaming experience.
The technology can help casinos to provide personalised and custom casino gaming. The online casino industry is already beginning to see how AI can take online casino gaming to the next level.
In the future, there will be more online casinos using AI technology.
Always play online casino games responsibly at your best online casino by setting aside a budget and limiting your playtime.
You can choose BetBarter for the best online casino gaming experience in India.