Top 10 Interesting Facts About Messi
On this page, we shall cover 10 Interesting Facts About Messi that prove that he is the GOAT of Football.
If you're a fan of Messi, you'll love reading this article as it covers the short chronicle of Messi's life and achievement.
Lionel Messi, an Argentina footballer is undoubtedly one of the greatest of all time. He is considered a king of sports. His achievement in football is an inspiration to many football lovers.
Messi's started his soccer since he was just a little boy. His journey on top wasn't so easy and he has reached there after years of hard work and struggle.
Many players are unknown about this shining star's success stories.
So, here we bring a lessor known facts about Argentina's star striker who now plays for French League 1 Club PSG.
Note: If you are a fan of soccer and wants to bet on the matches of EPL, La Liga, Leauge 1 and others, join BetBarter – best online betting India casino for sports betting enthusiast.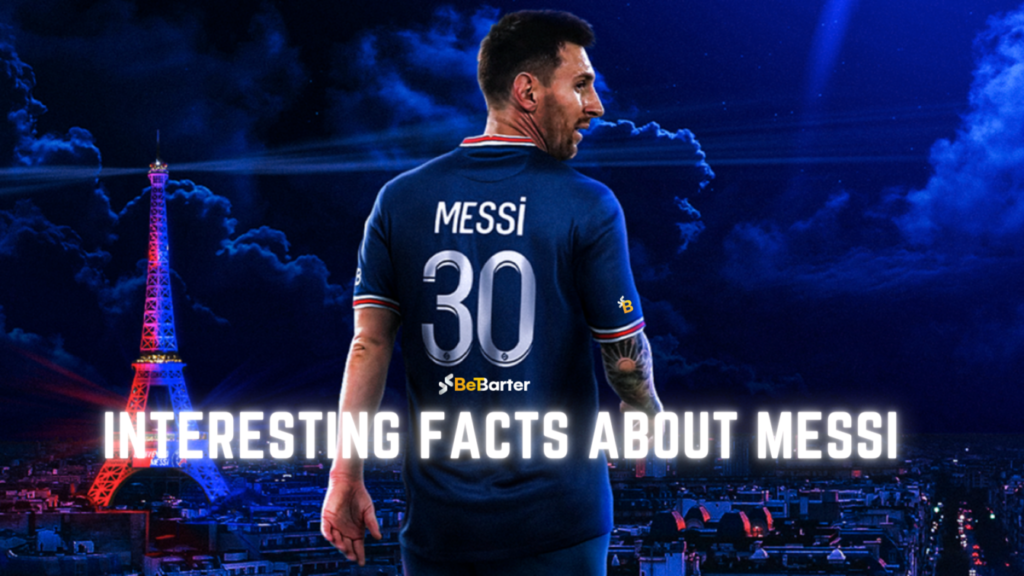 Messi's first contract was on paper napkins
Messi was only 12 years old when he signed his first contract with Barcelona. In September 2000, Carle Rexach, sporting director of Barcelona, signed a contract with Messi after being impressed by his playing skills.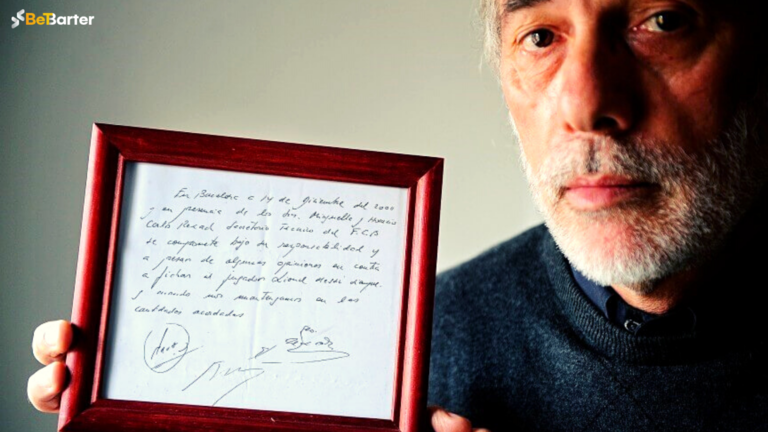 Due to Messi's unbelievable talent, Carles didn't even want to spend seconds, so he hired him immediately.
The contract was detailed on napkins as there was no sheet available at that point. Today, this piece of paper is framed as a piece of history.
Growth Hormone Deficiency
Messi was diagnosed with extremely rare disease growth hormone deficiency (GHD) at the age of 11. The treatment for the disease was $ 900 a month which his family couldn't afford at that time.
After which, Barcelona steeped in and travelled him and his family to Spain and paid for his treatment.
A grandmother's love
Messi's late grandmother, Celia Olivera Cuccittini, is the one who first took him to the football pitch. She used to accompany him to training sessions and matches when he was a child.
The soccer star thinks of her as his inspiration and thanks his grandmother for all his victory. He continued to point up to the sky and dedicates his goals to his grandmother as a tribute.
Olympics Gold Medalist
The fourth impressive fact about Messi is his achievement in the 2008 Olympics.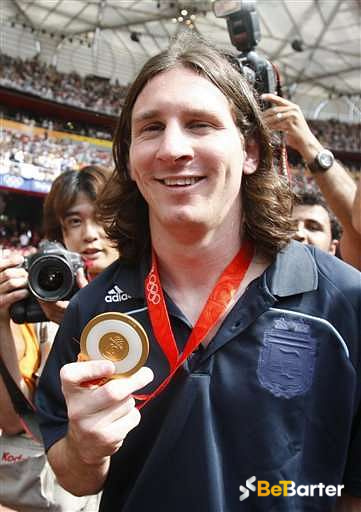 During a 2017 interview with Spanish Esquire, Messi admitted that the Olympic gold medal he won at the 2008 Beijing Games is the most cherished prize among his numerous accolades and awards.
With full support from his former Barcelona coach, Pep Guardiola, Messi participated in the Beijing Olympics, donning the number 15 shirt and weaved his magic on the grand stage.
In the final match against Nigeria at the 2008 Olympics, he showcased his exceptional talent and led Argentina to Olympic Gold Medal.
He is a foodie
Lionel Messi is an absolute foodie and eats a lot. When Barcelona first signed him, at the age of 13, he used to eat so much that dietitians should always stop him.
Barcelona team had also removed a Coca-Cola vending machine from their training ground to stop him from drinking coke.
He likes simple food, and his favourite meal is Escalope Milanese, made using cheese, onions, tomatoes and spices. He also enjoys eating grilled meat and Italian meat.
Goodwill Ambassador for UNICEF
Lionel Messi is appointed as Goodwill Ambassador for UNICEF( United Nation Children's Fund) on March 11, 2010.
Along with his work in UNICEF, Messi also has his charitable organization, which serves to improve children's lives.
Messi is the all-time leading scorer for Barcelona
Lionel Messi is the top scorer in FC Barcelona history. He holds the record of 672 goals surpassing the 643 goals that pale scored.
Some of his record-breaking achievements for the club are:
The player with most UEFA Champions League group stage goals: 71
Most UEFA Champions League round of 16 goals: 28
Most Liga titles won by a foreign player: 10
The player with most ESM Golden Shoes: 6
Most club honours: 35 Most UEFA Champions League goals for the single club (Barcelona): 120
Most UEFA club competition goals for the single club (Barcelona): 123
Messi's has won 6 golden boots and 6 golden balls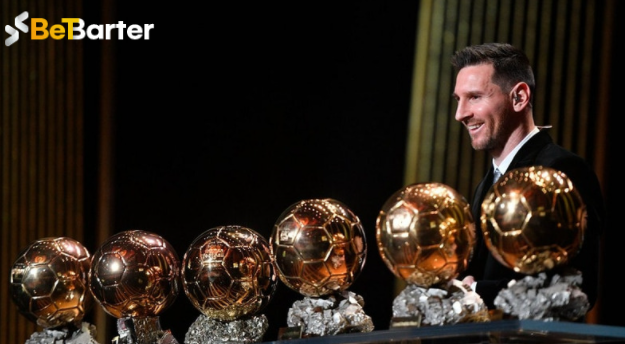 Lionel Messi has won six Golden Balls and six Golden Boots to date. He has also won The Best award in 2019, among many other professional soccer players.
World Player of the year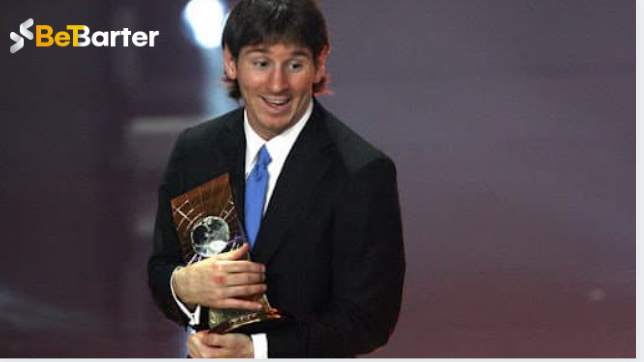 Argentine Lionel Messi is named as world player of the year in the world soccer awards in 2019. With this award, he equals the achievement with another great footballer Cristiano Ronaldo.
Messi Records
Argentina superstar Lionel Messi holds various records for his incredible performance in football history. His records are as popular as the man himself.
Below, we list some of the records that you might not be familiar with:
Youngest player to score 50 goals in the Champion League ever
Highest paid footballer in the world
Most appearances on a video game cover by footballer
Most appeared player in LaLiga by a foreign player
Most goals scored by a substitute in a Copa American Match
Most goals in UEFA Champions League
The Bottom Line
To wrap up, hope you enjoyed reading this blog post about Lionel Messi. This professional soccer player is truly a gentleman born with incredible talent.
If you want to learn about other inspiring sports legends like Ms Dhoni, click on this link.
Have a good day!